The Hartford Gay and Lesbian Health Collective Hosts their 29th Annual Queer Prom
Image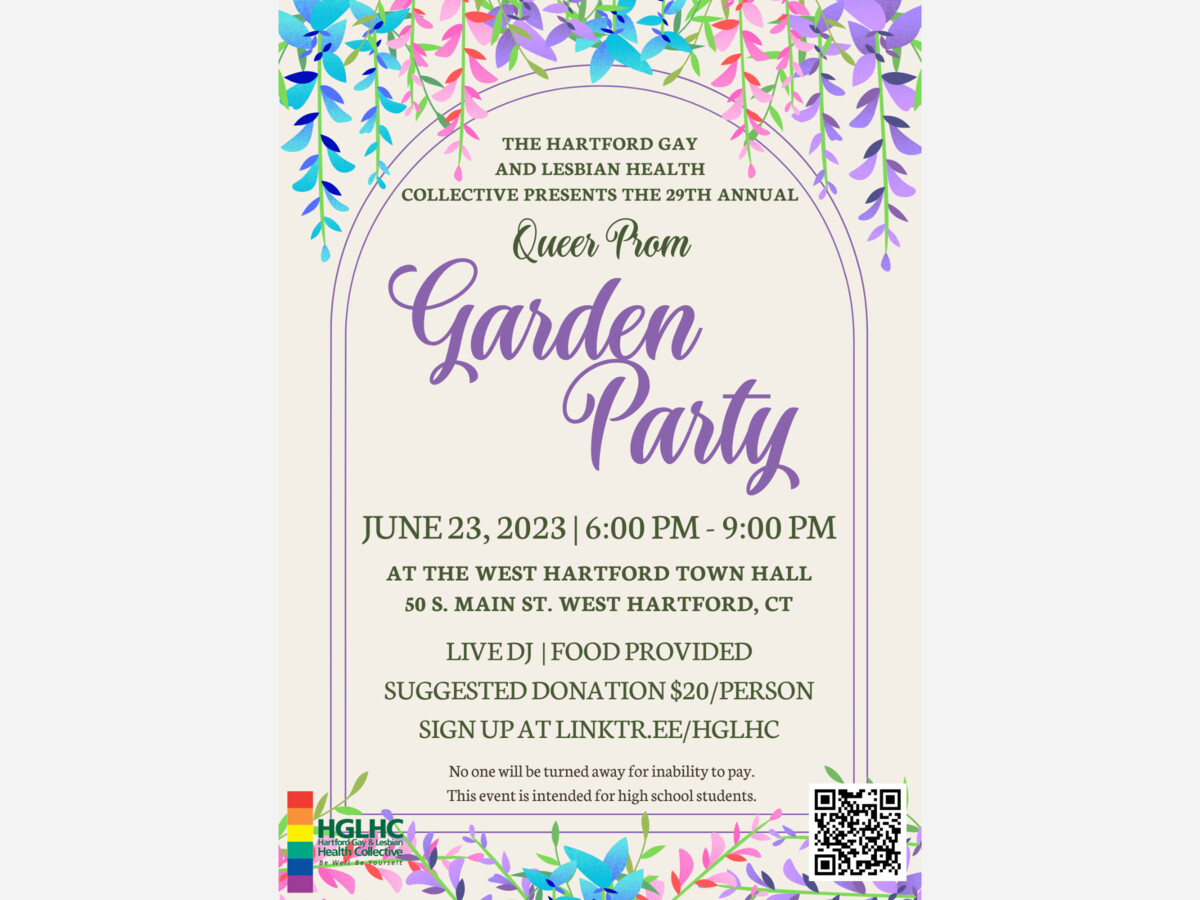 The Hartford Gay and Lesbian Health Collective is hosting their 29th annual event called Queer Prom on June 23rd in the town hall of West Hartford, with the theme being Garden Party.
 Queer Prom's budget usually ranges from 2000-3000 dollars. which comes from donations from the community. People would buy things like pizza, cupcakes, sodas, water, and decorations for the event. The entry to Queer Prom has a suggested fee of 20 dollars per entry, but it is not required. The age range is mainly the high school level and graduate level. Kids that attend are usually left with a positive impact of being able to meet many other queer kids all in one place. They have a lot of fun because they can fully be themselves and they feel secure with having something like HGLHC to rely on. Kim Adamski, HGLHC event advisor says, "The kids have a lot of fun. They get to be around so many queer kids and be surrounded with such familiarity. Even the DJ's and staff are LGBTQ+ and so they have a lot of fun interacting with everyone."
Queer Prom has been advertised to EHHS students in many ways such as posters. Students know about the event and would like to attend if they had more information. Leann Boisvert, the EHHS GSA advisor says "I think it is such a wonderful idea. The only problem I have is that it's all the way in Hartford. It's a hard drive for kids. Alas I think what they are doing is so important to children. It will create such maturity for future generations and students."
English teacher Kari Collins says, "The HGLC sounds wonderful! It sounds like they are doing wonderful things, and it is definitely needed, and I would hope that in the future they will have the opportunity to expand into other branches like New Haven so that it is closer to us." Ms. Collins and other teachers at EHHS are very supportive of the HGLHC.
The Hartford Gay and Lesbian Health Collective works with sexual health services. These include, STI testing, sexual wellness exams, vaccines, a dental program, and more. They also have programs for social and education, like craft nights and discussion of important topics like LGBTQ+ abortion. Their main goal is to provide a safe community to queer kids all over the state, with dependable resources.
The organization has not faced any challenges being able to run this business and host these events. However, they have noticed a concern of that becoming an issue because of the recent events of current LGBTQ+ rights in our country.
HGLHC instagram: https://instagram.com/hglhc_1983?igshid=NTc4MTIwNjQ2YQ==