EHHS Alum, Diana Kalman, Returns As a Student Teacher and the New JV Girl's Volleyball Coach
Image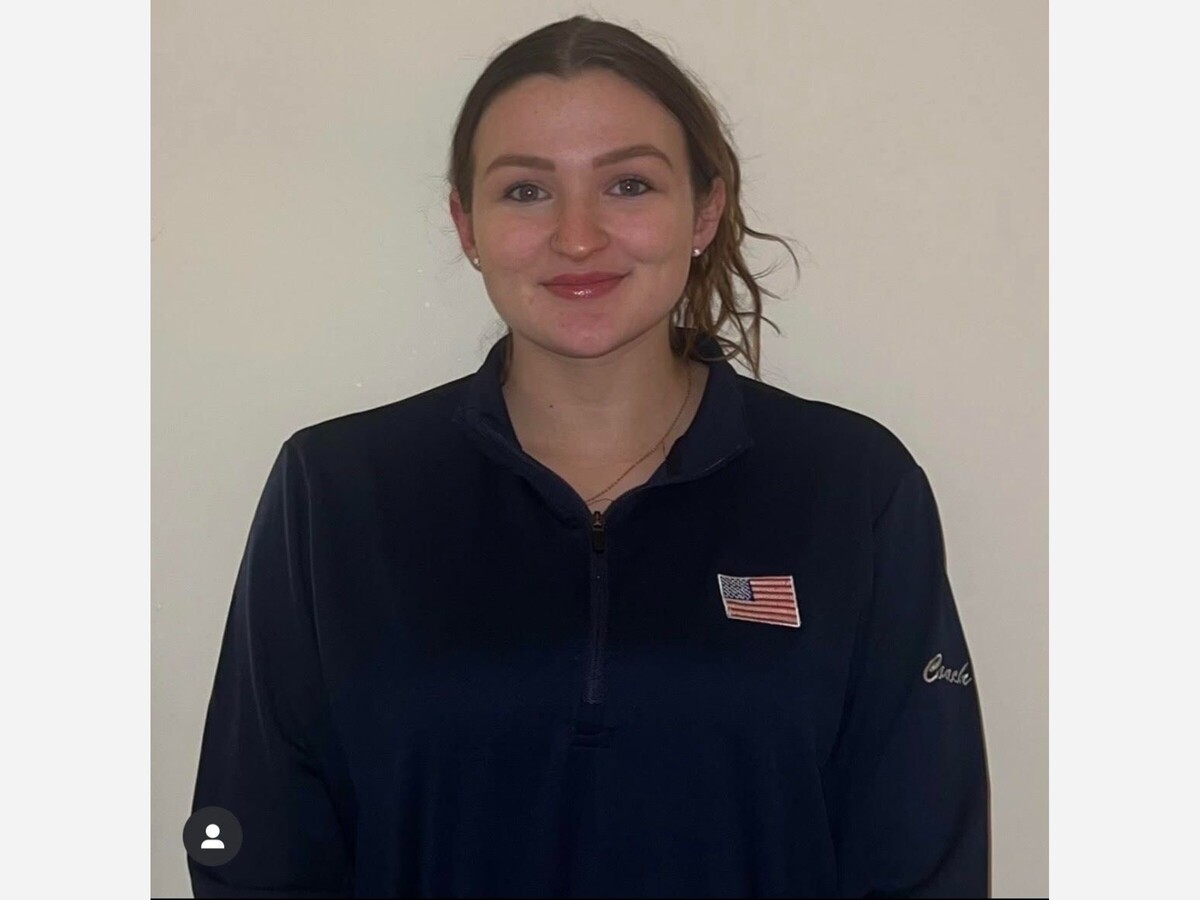 EHHS's former student, Diana Kalman, returned for student teaching and will be the future coach of the JV girl's volleyball in the Fall.
When she was a student at EHHS, she played four years of volleyball and three years of softball. Diana has continued playing volleyball at Albertus Magnus College where she is majoring in Chemistry. She states, "I knew the staff was amazing. Having the opportunity to be back in the building would be very comfortable and exciting." She wanted to be as comfortable as possible and feel supported in her student teaching experience.
Through her student teaching, she taught all junior classes and one sophomore student. Diana says, "It was quite the experience since I am so young it was difficult to get them to take me seriously." Although, Diana says that being so young helped with the connection aspect with her students to be able to relate to them and the students can see her as someone they can go to for things. Time management was an important aspect Diana used with long days, long nights, and early mornings with teaching and coaching. She made sure she had rest on the weekends and took care of herself. Diana says, "I took things day by day and tried to keep a good schedule and keep working even when I was tired." She overcame her fear of teaching by feeling confident, getting to be upfront, being the person in charge, and making sure everyone saw that she was the teacher. Gayle Tracey states, "I think she worked hard and she learned a lot. The students liked her, and have missed her since she left." Diana enjoyed being back here at EHHS, she says that the staff here is awesome, the students are great, and the environment is amazing.
Diana has been coaching volleyball for Connecticut Juniors, and is assistant coach for the Travel team, and will begin her JV volleyball coaching here in the Fall. Diana chose to coach because volleyball made a huge difference in her life and wants volleyball to be a part of other girls' lives the way it has been in hers. Diana says, "I feel like coaching is the best way to strike that passion, and love in the younger generation to keep that sport alive and thriving." Diana really enjoys seeing her players have fun and do better at a skill; "That just makes me feel awesome, and it's really exciting to see players have fun and watch that passion grow." As a coach, qualities that helped her were her positive attitude and the leadership skills that gave her that assertion and ability to lead people looking up to her.
Diana's future plans are to get a teaching job for the fall and continue coaching. She is so excited to start her teaching career and coaching career, so she won't be playing volleyball next year. Instead, she will be focusing on getting her masters in a few years.