Jessica Urban Races to the End of Her Senior Track Season
Image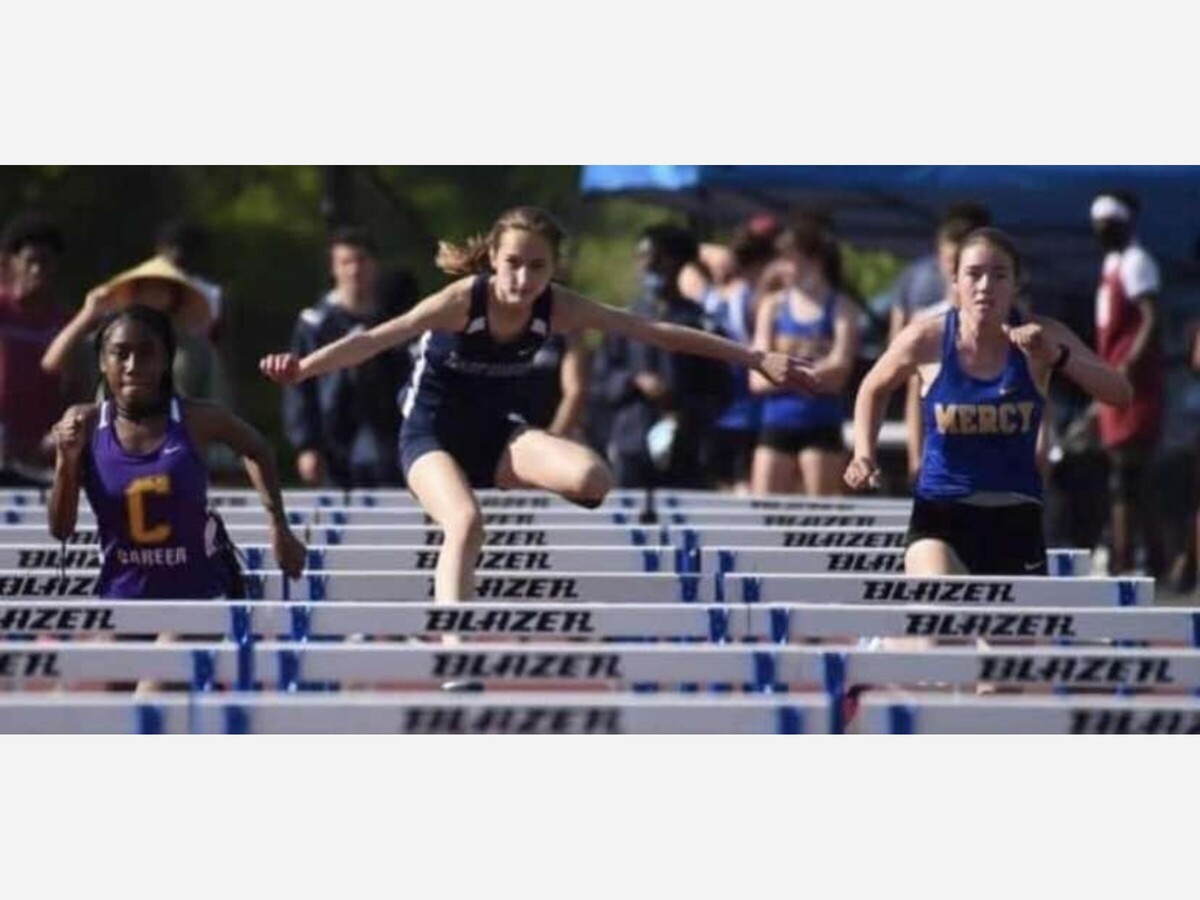 After five years of track and field, Senior Jessica Urban continues her journey throughout her college career.
Jessica, prior to starting track, thought of it to be a competitive and challenging sport. She said she was nervous at her first meet and was not sure if she would be one of the best runners or jumpers. However, Jessica said she has become one of the best. Jessica would not describe her first competition as difficult, "it was just very different compared to other sports," Jessica said. Volleyball, a sport Jessica did in the past, is something she does not compare to track. Track is more individual performance, and volleyball is more teamwork. Her track team welcomed her with open arms when she first joined the team; "They were so kind and supportive towards me," said Jessica. She feels that she belongs on the team.
When talking about track some people have the wrong idea of it."It is not just running," Jessica mentions. It's a tough sport, and it is hard at first but Jessica speaks fondly of her coach, Rusty Dunne. "He is a great coach, and he cares about our endurance and our fitness and health," says Jessica. Jessica got offered to play D1 track and field, and her teammate EHHS junior, Erica Canfield, said "I believe Jess has the ability to go D1 and should definitely do it." Erica also mentions Jessica's captain qualities; which are "honesty, respect, and she also encourages her teammates and so much more," says Erica. Some events that Jessica does are 100-meter high hurdles, 300-meter intermediate hurdles, high jumps, and long jumps. This season of track and field, Jessica is starting two more new events, which are triple jumps and relays.
Overall Jessica states that track benefits her health. Track clears her stress and helps her mentally. She pushes herself to do her best by working hard on her classwork while doing a challenging sport. Jessica committed to Quinnipiac University and is planning on studying radiologic sciences. She has been doing track and field for 5 years and is continuing her journey in college.