Junior Richard Ackom-Brew Balances Being Both a Captain and an Honor Student at EHHS.
Image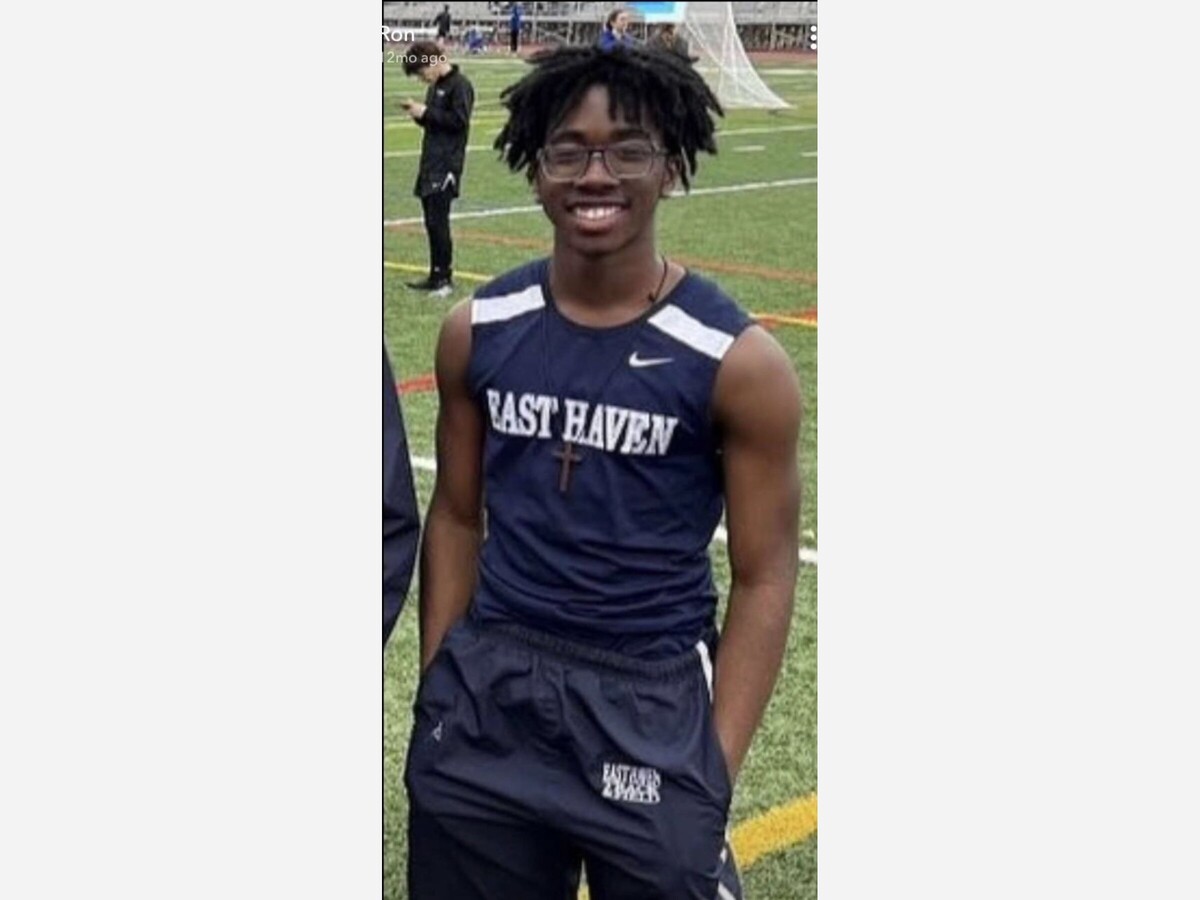 EHHS Junior, Richard Ackom-Brew, balances being both captain on the boy's indoor/outdoor track team and an honor student at our school.
Richard started track in his freshman year when Coach Dunne asked him to join. The first day he was there he did not like it, but his senior friends, at the time, really inspired him and motivated him to continue to do track. Richard started off as captain only in his sophomore year. He states, "It was a really big chance and accomplishment for me because I was an underclassman. It caused a big change in me. I had to lead these kids into motivating themselves to be the best version they can be, so I really had to take charge and step up for my team." Track has impacted Richard in a positive way. He states, "I feel more physically fit than I was before I started track. I'm very active and feel more strong." Richard participates in both indoor and outdoor track. Indoor starts right after Thanksgiving and outdoor starts in the middle of March, which means he is busy with track almost all year round. The events Richard participated in during the indoor season were the 55M, 300M, 600M, and 4X200M Relay. For the outdoor season, he will concentrate on 400M, 800M, and 4x400M Relay. He is preparing for this upcoming season by practicing distance training with his teammates by coming every Saturday to run and practice on the EHHS track. EHHS sophomore, Nicolas Balseiro, would describe Richard as "A very good captain. He is always making sure we are doing our best, performing at our best, and makes sure we always have a positive mindset before our events." EHHS track coach, "Rusty" Dunne, would describe Richard as "a very important member of our Men's Track & Field Team at EHHS! He is an extremely dependable kid. He's tough and works hard at every practice, whether it's on the track or in the weight room. He has a good work ethic and great personal discipline. He is a team leader. Just a pleasure to coach!"
Before Richard came to EHHS, he was living and attending school in New York. He came to East Haven in 8th grade. Richard states he feels he has "a pretty broad education." Richard is currently taking a lot of humanity classes, such as English and AP statistics, but next year for his senior year, his main focus is science such as Physics and AP Bio. Richard balances both track and school by having good time management. After two hours of track practice every day, he usually sits at home and does homework all evening. EHHS teacher, Ms. Martin, agrees that Richard has a good balance by stating "Richard is always engaged in class with activities we do. [He] appears to have a good balance of sports and education. [He is] a pleasure in class." When it comes to support on the track, he receives the most motivation from his sister. She also does track and understands what it is like. They support each other both on and off the track. Other than track, Richard is interested in Astronomy, Robotics, and Engineering.