EHHS Senior Captain Diya Patel's Life On and Off the Tennis Court
Image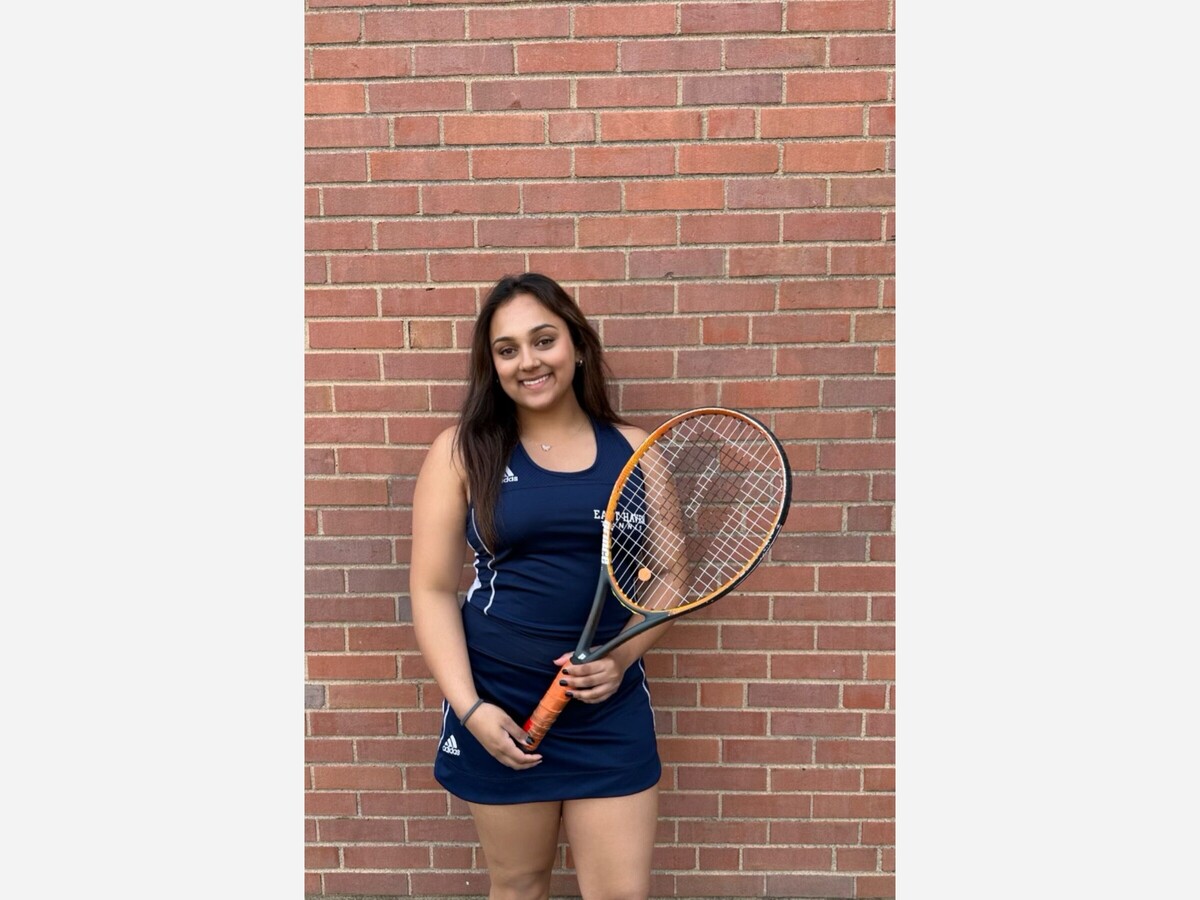 A senior at EHHS, Diya Patel, has learned to balance being a captain of the tennis team and a player with many other senior activities.
Being a senior is hard enough having to worry about grades and thinking about the future and college, but Diya has even more on her plate. Not only is Diya on the tennis team but she is a captain. She is more than a player she is a leader and a role model. Diya says, "Sometimes it can be challenging to balance everything but I enjoy the rush."
Diya never thought she would play tennis, but her friend encouraged her during her sophomore year. Diya says, "I never thought I was going to make it past the mid-year but shortly after I realized tennis was for me and I love it". From the very beginning everyone on the team was very welcoming and loving and that is what made her want to stay. She knew she wanted to maintain the caring environment that she first experienced so new members will want to join and enjoy themselves.
Last year was EHHS Senior Katherine Tapia's first year on the tennis team and from the beginning, she said Diya was always very kind. Katherine says Diya was always patient when communicating. Other words she used to describe Diya were beautiful, sweet and friendly.
Junior Alexis Lamprea also describes Diya as "a natural leader she always knows how to cheer someone up. She does not see it as being a leader she sees everyone as equal teammates."
Coach Anthony Perotti also says Diya is very friendly. "She is a natural leader the girls will follow her, especially the younger girls on the team. She is very trustworthy on and off the court. She is a good teammate and always cares about everyone." He also says the captains have a lot of responsibility when he is not present and everything is in their hands whether it is running a practice or a team event.
Diya already has a lot that she wants to accomplish for her future. She recently committed to UConn and plans to become a social worker while continuing her tennis journey through college.