The Need to Know About Books and Brownies
Image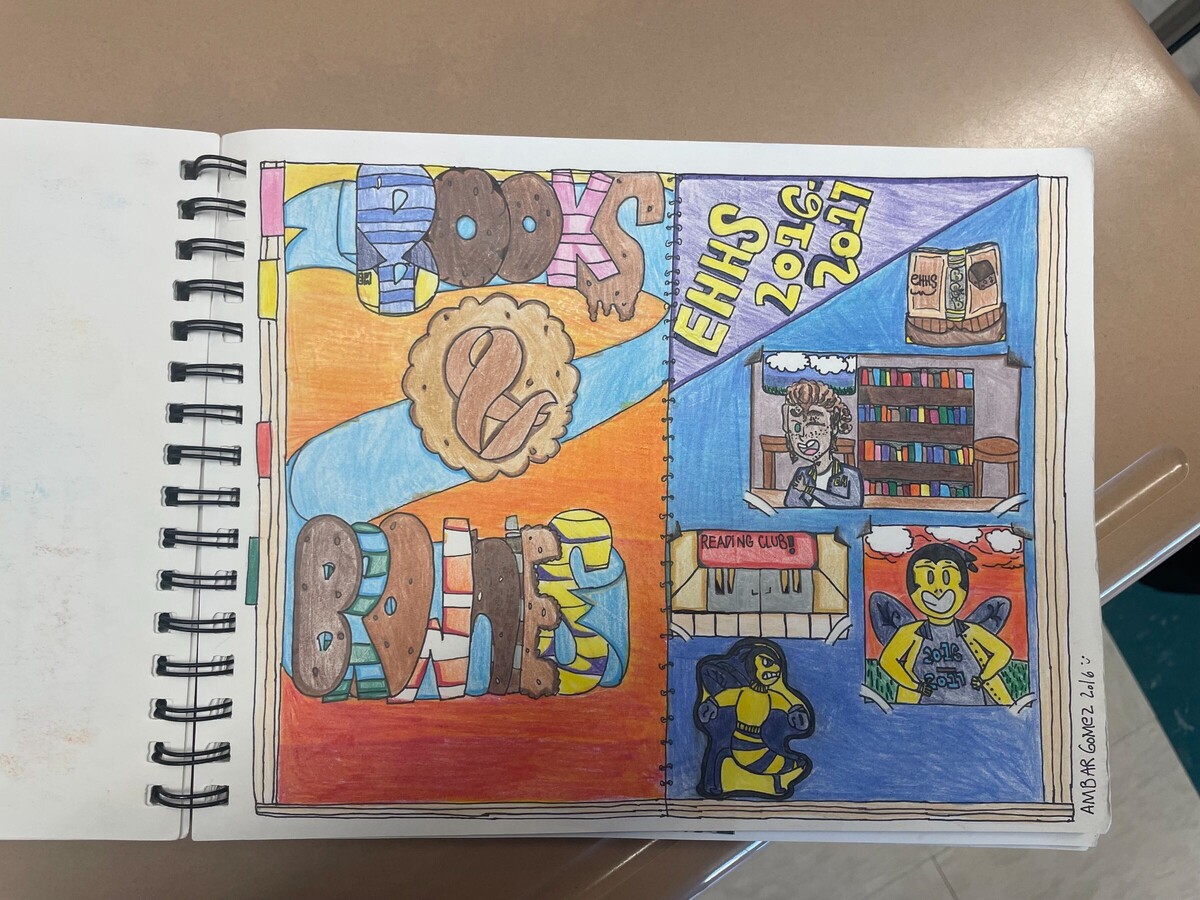 Books and Brownie's is a club at EHHS that has been around for over 15 years. The book club, open to all students and faculty, creates a connection between students and teachers through literature. The club meets every two months and anyone can join at any point throughout the school year.
The club is currently run and organized by Mrs. Dominguez and Mrs. Veleas. The books chosen are based upon student recommendations and are approved by the teachers. Most of the books read are fiction, but they are currently reading a poetry novel. "We chose poetry for this round since national poetry month is coming up and it's a quick read," said Mrs. Dominguez. The club was passed down to Mrs. Dominguez after a former English teacher, Mrs. Jackie Albis, retired. As the current advisor's, Mrs. Dominguez and Mrs. Veleas are responsible for the club and make the final decisions. They want the club to be a relaxing environment and provide drinks and snacks like water, fruit, and of course brownies.
The club is a great way to connect the readers in the school. Sophomore, Kimberly Carrera says "I like that people enjoy reading as much as I do and I can connect with them." Although reading may not be very popular, this club helps find those who still enjoy it. Since the club only meets once every two months, they make announcements throughout the week leading up to the meeting. Most EHHS students haven't heard of Books and Brownies, but it is an interesting club to look into.