EHHS Boys Tennis Has High Hopes for Reaching States This Season
Image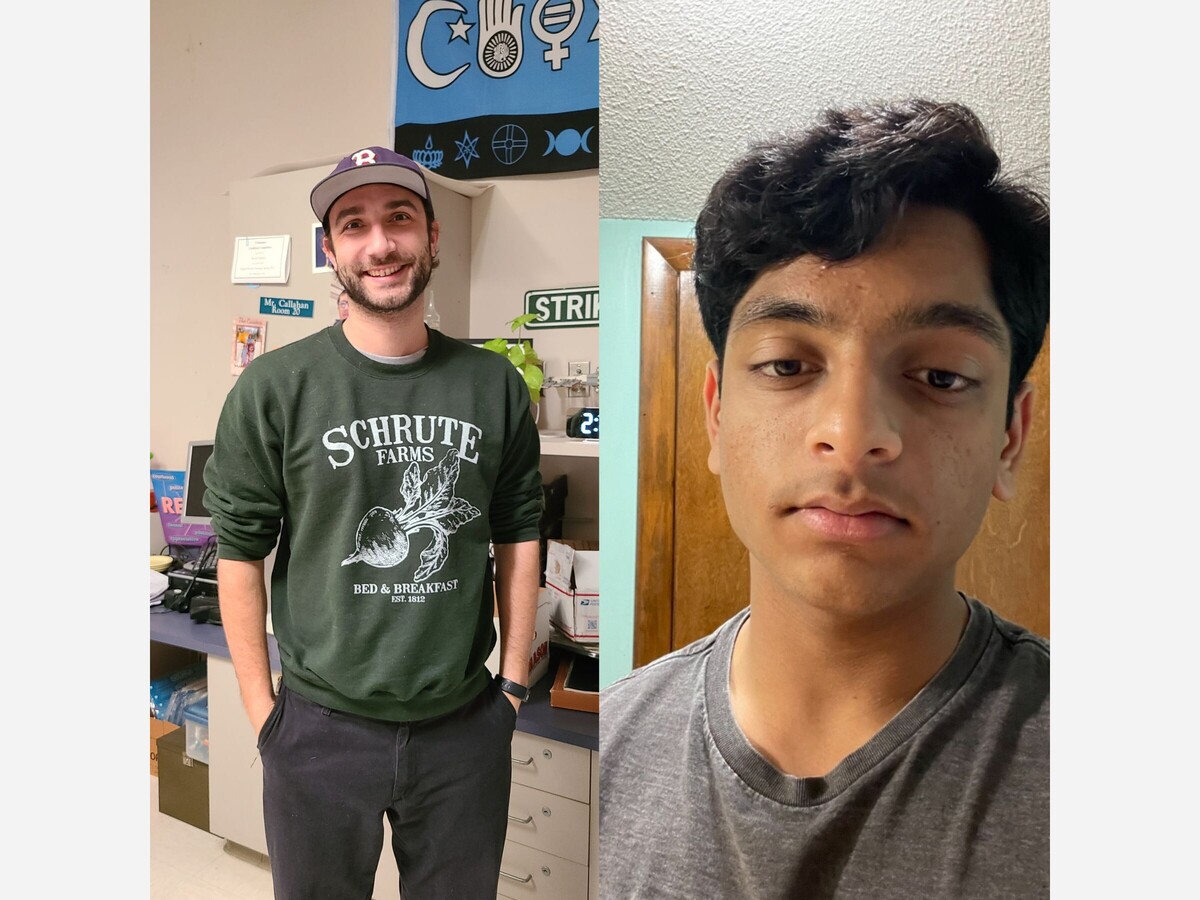 With the 2023 Spring Season underway, the EHHS Boy's Tennis Team has high hopes for success this year. Unable to condition his players last year, Coach, and EHHS Science Teacher, Jacob Callahan is excited to condition and prepare his players for this year's season and he has confidence in his team's ability to succeed and surpass the stats of last year. The 2022 team met his goals, and the 2023 team, with many returning players, is shaping up to exceed them.
Since Coach Callahan wasn't able to condition last year's team, this year he has implemented multiple techniques, pulling from his experience and expertise as a soccer coach and long-time tennis player. Each practice, players run for the first thirty to forty minutes of practice before doing weight and strength training. Many of the foot drills they do—exercises to improve stamina and agility—Coach Callahan uses in soccer as well. Coach Callahan tries to make practice fun, having "Fun Fridays" where they do different activities and drills that continue to develop the team's skills while being a bit more fun than running or ladders, such as "The Last Man Standing" game. According to Junior Captain, Gregory Vera, the Last Man Standing game is an elimination game that forces players to switch sides if they miss the ball being thrown by the man in the middle. This year's team is primarily first-time and underclassmen players, and these techniques make practice a great experience for many of the new team members.
Hopes are high this season, from players all the way up to Athletic Director, Mr. Anthony Verderame. When asked for his hopes and goals for the team this year, he said, "My number one goal for the tennis team this year is for the boys to compete in every match and to increase our team numbers." He believes strongly that they will be successful, and hopes for the best with this year's team. Coach Callahan, captain Greg Vera, and player Justin Sieng are all looking at the 2023 season with hope and aspirations of their own. But most of all, they want to have fun, gain returners, and win. "The kids are hyper and excited," Coach Callahan said. His goal for his team is to qualify for states, whether it be as a team or individually, and he is optimistic for this year's season. "We look good."
"I'm looking forward to a very good year. [With] a great group of boys," says Athletic Director Anthony Verderame.