The EHHS Clothing Closet for Students in Need
Image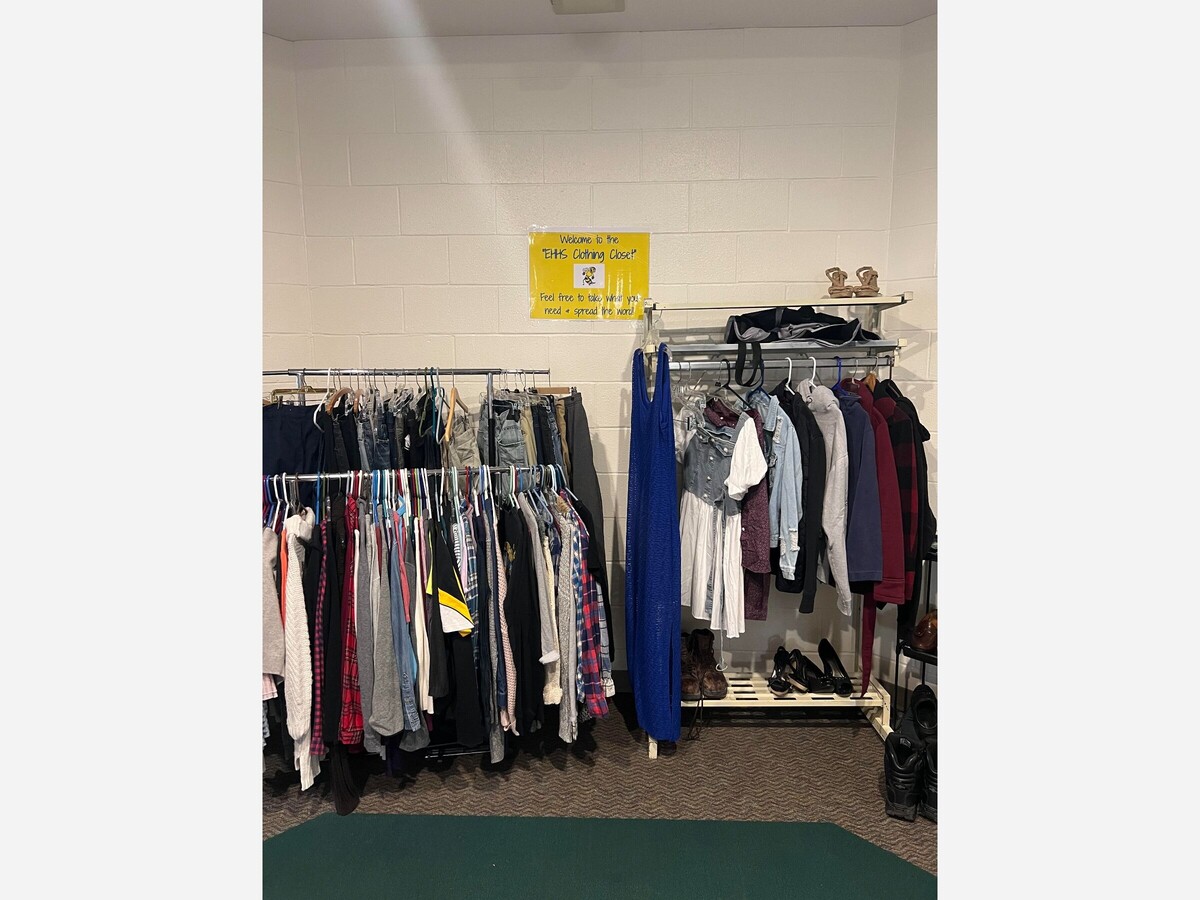 The EHHS Guidance office designed a clothing closet for students in need. Recently, there has been a new clothing rack in the halls of East Haven High school. The intentions were to offer clothing to students in the school who might be in need. This is an opportunity for students to have access to clothing and be able to donate and provide items for the school community.
The clothing closet was created by the guidance department and designed around students who may be in need of help but are too scared to ask. They want students to be comfortable taking clothes or even just looking at them. Although some students are scared, other students walk right up and shop for themselves or even for their family members. The EHHS guidance department decided it should be placed outside of guidance because a lot of students go and meet with their guidance counselors during passing time. Not a lot of students go that way so it could feel a little more private so some students would not be scared to shop.
Many students in the school believe that the clothing closet is a great thing yet students do not use it so often. Senior Jacob Gomez says, " I think a lot of students go to guidance and at least see it. They may not know the whole purpose of it but I encourage my friends to look at clothes." Freshman Andrew Astorino said he had no idea what the clothing closet was.
Lots of teachers and students around the school shared that they think people do not understand that they can take what they want if needed or even donate clothes. Guidance counselor, Ms. Michele Madonna, says they have flyers up around the school and they want to try and start mentioning it in flex classes because their goal is to have more students involved in it.
English teacher Ms. Leann Boisvert stated, "I do not know if students feel comfortable enough to take it seriously. As a teacher I do suggest students to use it, however my students have been hesitant to touch any of the clothes." She also believes it can strongly benefit students that need it as long as they know the clothing closet there and feel comfortable using it. Another English teacher Mr.Gardener says that he also thinks it benefits students when they know that they have somewhere that they can get clothes if they need to. The clothing closet has benefited many students so far and the hope is that it will continue to benefit and reach more students in the future.