Once a Student, Now a Teacher: EHHS Alumni Return as Staff
Image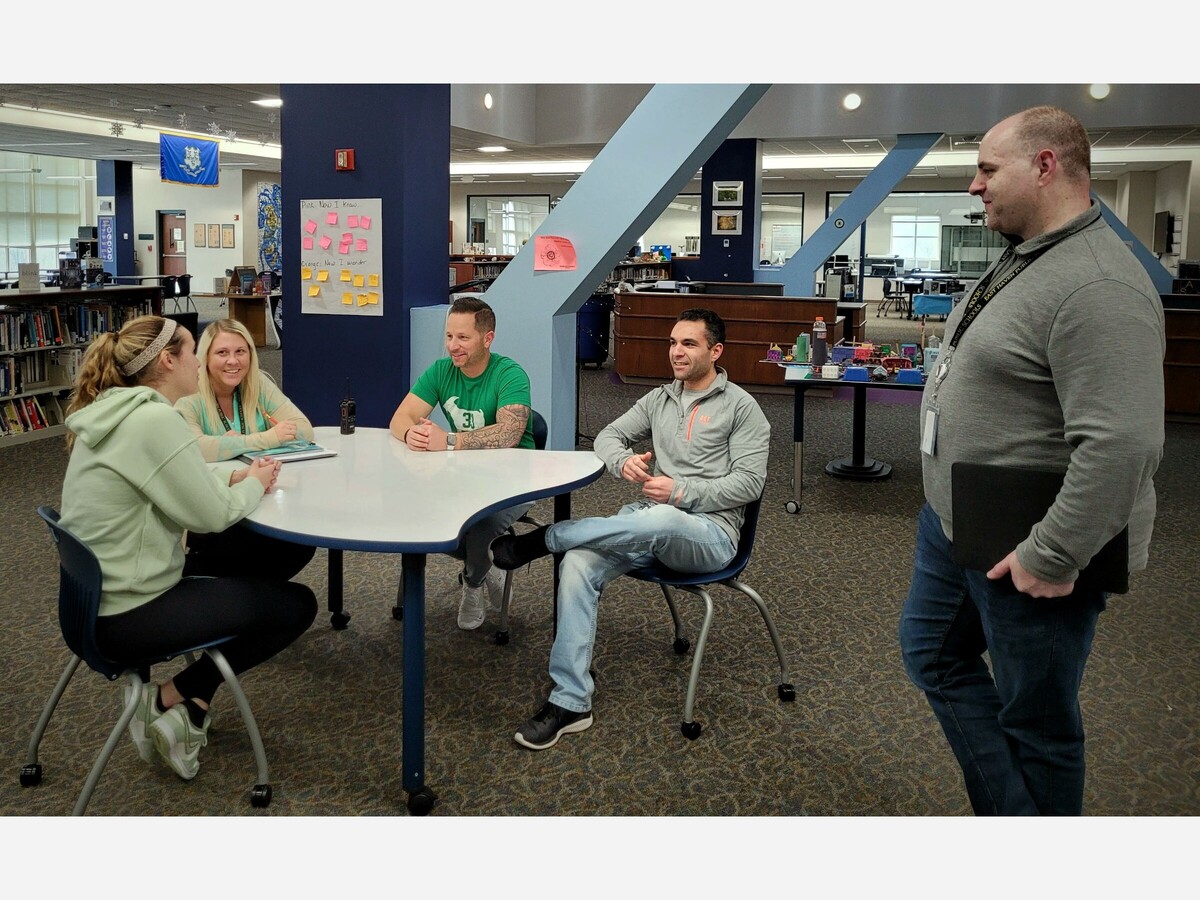 Over the past 30 years, many EHHS graduates have returned as educators to EHHS to give back to the community that they started from. 
While flipping through old yearbooks earlier this year, students may have noticed several of our current teachers happened to be former students. From friends, to parents, and previous teachers, several people have motivated these past students to come back and teach at EHHS. Some of our educators came back for the community, some for the money, and others for the possibility of making a difference as teachers have done for them in the past. Many of these adults did not know when they were young that they were going to come back to the place where they grew up learning.
Several of our teachers once were in our literal seats, but EHHS students generally think that knowledge does not make a difference. As long as they get an education, it's just cool to think about the history of our teachers.
After 5 years of teaching at a title one school, a school that supports low income students with separate funding, math teacher, Mrs. Danielle Picagli received student loan forgiveness for $17,500. She considers this a big plus and is dedicating the rest of her career to EHHS. She is looking forward to getting her 50 years of service certificate, planning to work well past the required 37 ½ years. She says, "50. That's my goal and everyone knows… I am gonna get that one day and I need 42 more years."
Some teachers will be long retired by then, so they are making the most of what they have at the moment like Social Studies teacher, Mr. Paul Albano. When he was a student he went to all the sporting events the school offered and he is planning on, "making more of an effort to go to them, especially now that we are moving on from Covid." Teachers like Mr. Albano who started teaching during Covid in 2020, are doing their best to get involved in their school.
Back when they were students and now when they are teaching, there is always something appealing about the school that made them come back. For English teacher Ms. Kari Collins was the teachers she had when she was a student. She had, "a lot of respect and admiration for my teachers as a student and now I get to work with them as coworkers." Some of those teachers were Mr. Mark Tolla, Mr. Douglas Gardner and Ms. Lisa Gardner. Teachers have encouraged students to come back because they see their potential and want them to flourish. Art teacher Mrs. Mindy Parisi was encouraged by Science instructional leader Ms. Maria Pompano, who was her neighbor at the time, to come back to the school and teach art classes. Others did not plan to come back to the school they graduated from. Even though it has been a, "Unplanned experience, doesn't mean it hasn't been rewarding, and learn a lot from it," says Ms. Dana Ross.
All teachers shared that they want to bring something to the school that raised them and welcomed them back. Mr. Anthony Russell, another EHHS alum, started off as a science teacher moving up to an administrative position. He acknowledges that these past years have been a struggle and we are all going through a rapid change. He says that he, "wants to make sure that all students, no matter their background, have an opportunity and equal access to a good education." The graduates themselves were not the only ones that saw the change and continue to see it. Their past teachers like Social Studies instructional leader Dr. Joseph Marangell says, "it is interesting because they all have the same types of personalities as they had when they were students but they all become more confident, mature and solidified in themselves." As generations go on and people come and go from this school, there will always be people that want to come back to their home, making a full circle in their life, and wanting to make a difference for the community they grew up in.