Black Panther: Wakanda Forever's Attempt to Surpass its Predecessor's Legacy
Image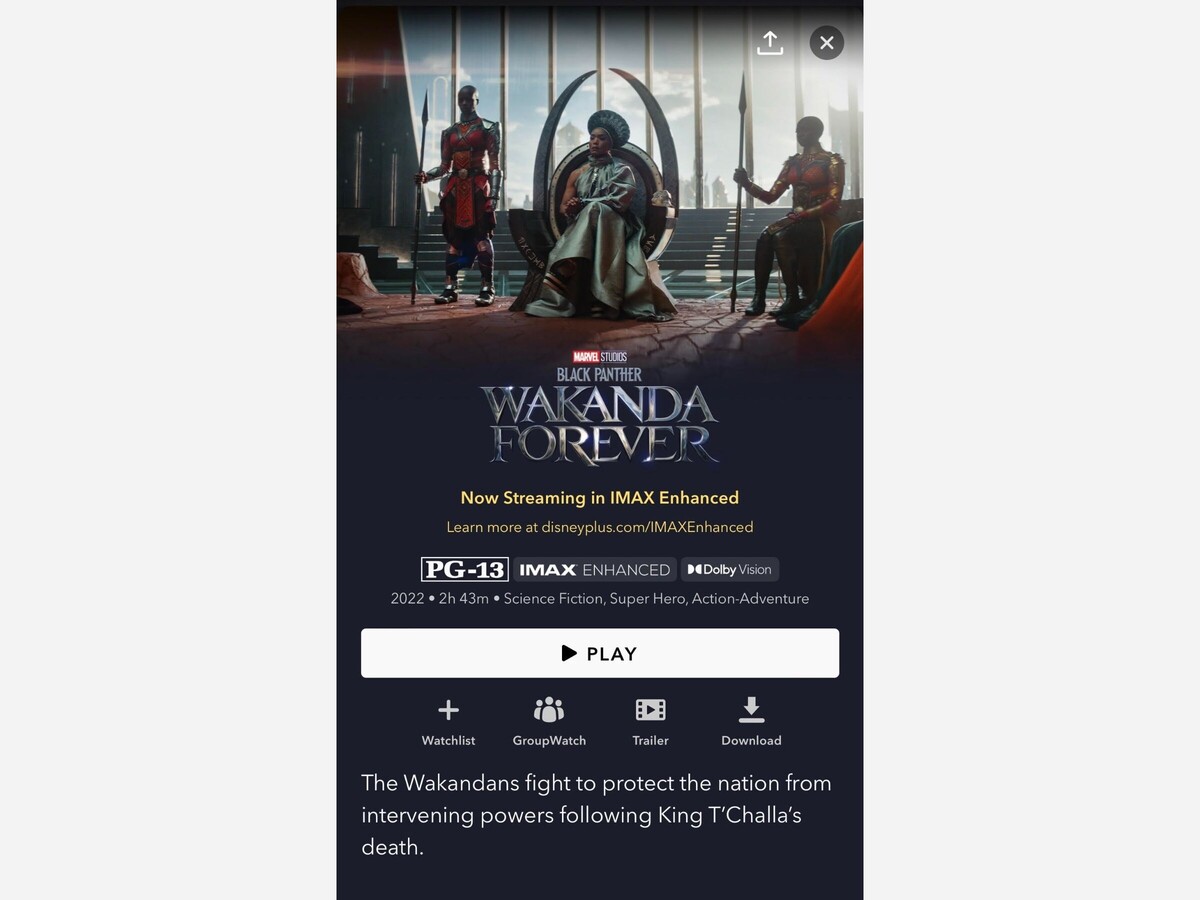 Black Panther: Wakanda Forever did not exceed the expectations of the first Black Panther movie. Marvel fans felt a bit let down by this Marvel project expressing that nothing will top the success that the first Black Panther movie brought. The same thing can be seen in the box office numbers where Black Panther made 1.344 billion USD and Black Panther: Wakanda Forever made 851.1 million USD.
The movie encounters a Wakandan (a self dependent African nation with technological advancements) nation that is still mourning the death of T'Challa ( Queen Ramonda's son and Shuri's brother). A nation that is now run by the mantle of Queen Ramonda, where her daughter Shuri, M'Baku, Okoye, along with Dora Milaje (a group of fierce warrior woman who protect The Black Panther) are fighting to protect Wakanda from outside powers since the death of King T'Challa. Unexpectedly, Wakanda isn't the only nation that has vibranium, Atlantis, the underwater kingdom that Namor lives in, holds it too. With the American people wanting to hold such powerful metal they investigate Namor's kingdom, something that Namor does not like. Namor's kingdom and Wakanda nation go into a battle, each one fighting for their people and legacy.
Shuri's Character:
Shuri, played by Letitia Wright in the first movie, was introduced as a cheerful, upbeat and a fun character. With the death of her brother, Shuri's character undergoes range and a drastic change of character. EHHS history teacher Ms. Caitlin King, Marvel fan, expresses that she didn't love her storyline for this movie, she thought "her character shifted from a strong, powerful female figure to the opposite- she became super negative and vengeful, which was not her character in the first movie." EHHS English teacher, Mr. Douglas Gardner, felt that Shuri's character had the same plot as Namor where she had to redeem herself from her revenge, he says that she "felt forced." Senior Chau Ngo, who was just introduced to the Marvel Universe, likes Shuri's character arc in Wakanda Forever because it allowed the fans to see another side of her character. She felt that her vengeance was justified because she had just lost her brother and then her mother was killed. She describes that the movie kept her intrigued because fans truly didn't know what Shuri's next move would be.
Namor's Character and Intentions:
Namor is the ruler of the underground world called Atlantis, his character is introduced in this movie along with his people. This character received a lot of mixed feelings from fans, some wanting more screen time and others feeling like his character is too redundant. EHHS senior, Jolee Jaramillo states that he is the best villain from Marvel's phase 4, every time he was on screen he made the movie ten times better. She enjoyed his origin story and liked the Mayan representation, stating " I think seeing a Hispanic main character in such a blockbuster film was truly amazing and made me enjoy the movie more." Ms. King is more interested to see how Namor will be incorporated into future Marvel films. Mr. Gardner believes that his character was not well used in the film, " they made him the bad guy and then he redeemed himself but then went back to being a bad guy until the end. He sees story-wise why they made him like that but it just wasn't believable.
Ramonda's Death:
Queen Ramonda is the mother of Shuri and was the ruler of Wakanda for the majority of the film. During the battle between Namor and the Wakandans, she was killed by Namor's water bombs. Since Ms. King loves Angela Bassett as Queen Mother and thought she was the best character in the film, she strongly believes that her death was not needed. She was very sad to see her favorite character killed off. On the other hand, Mr. Gardner thinks that it was necessary for her character to die because then she would have been the Black Panther and not Shuri. He states, "if you just wanted to be the daughter of someone then you had to kill her, it also shows you how evil Namor was." Chau Ngo shares that Angela Bassett embodied Queen Ramonda's character so well, every scene where she was speaking about T'Challa and Wakanda was emotional and well portrayed.
End Credit Scene:
It is customary for every Marvel film to have an end-credit scene. In Wakanda Forever we see Shuri being introduced to T'Challa's and Nakia's son Toussaint which translates to T'Challa in Wakanda. To Jolee, the end credit scene closes phase 4 perfectly and also opens so many possibilities for the future of Black Panther. The end credit scene carries Chadwick Bossman's legacy as the character but also a nice farewell for him too. This scene allows fans to mourn and give his character a goodbye.
The majority of fans believe that Marvel hasn't been producing the best quality of work. Expressing that phase 4 projects have the same plot where a villain and a hero are fighting them. EHHS history teacher, Mr. Adam Gardner said, " the Marvel formula just continued without any change in its delivery. There was little risk to our hero. Little room for character development. Little to challenge the Marvel mold." He's not the only Marvel fan that thinks this way Ms. King believes that "the last few releases from Marvel have not been that great." It's not only the quality that is troubling fans but also the number of films and tv-shows being released. Mr. Garder expresses, "When the Disney+ shows began, it was overwhelming to have to consume so much of their media and so frequently. The magic of Marvel was fading for me as there was so much content." On the other side, EHHS senior Jolee Jaramillo states that Marvel is reconstructing itself by introducing new characters and that the films being produced will lead to the massive success of Avengers: The Kang Dynasty and Avengers: Secret Wars.