EHHS Drama Club Celebrates Their Talented Cast Members with "In the Spotlight" In Time For Their Spring Musical
Image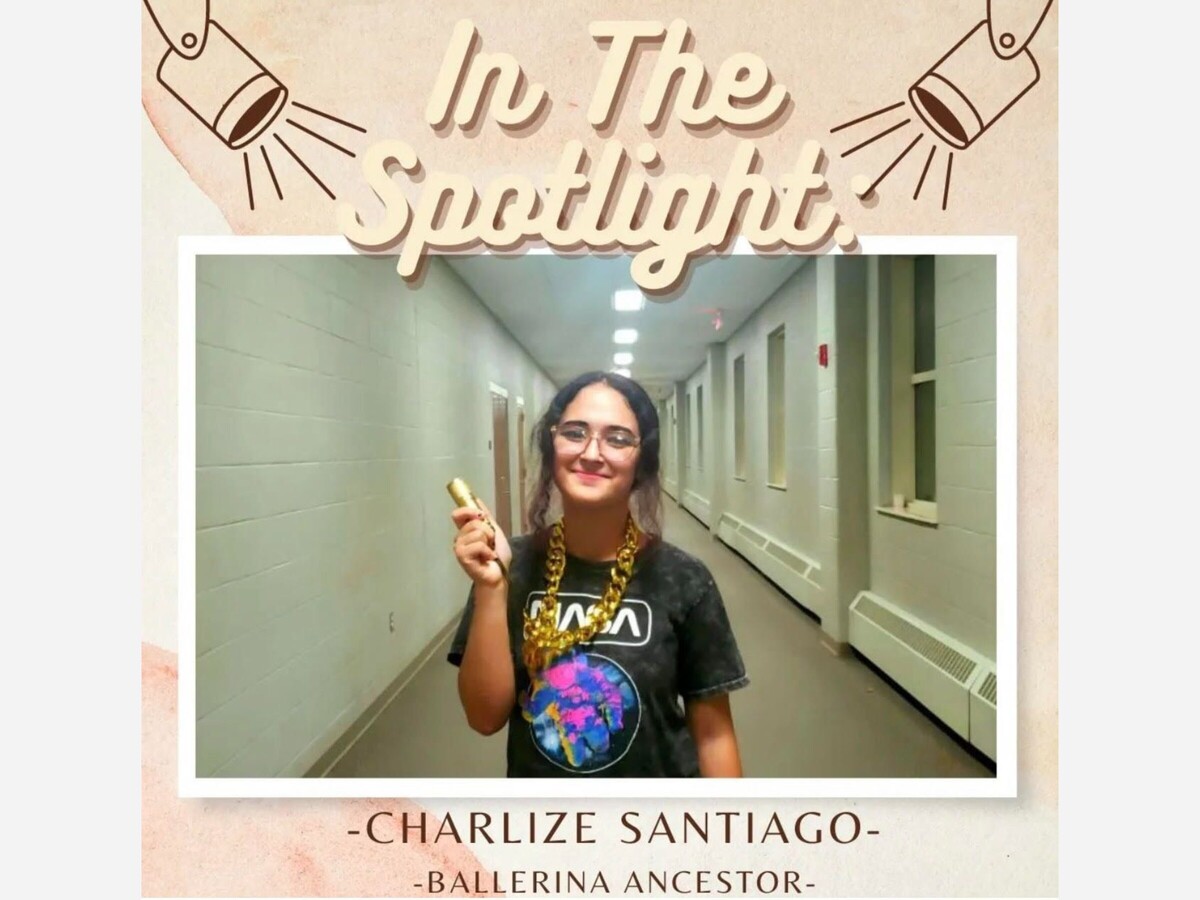 The EHHS drama club introduced a new weekly recognition program called "In the Spotlight" that's boosting morale, enthusiasm and kindness for students in the club. English teacher, Ms. Kari Collins and the drama club officers wanted to find ways to boost positivity and motivation in time for their production of The Addams Family this April. Ms. Collins says, "I always ask the officers what are your ideas this year to make each year of drama club better than the last. I presented the question of what is something we can do to keep everybody's morale up." President and Senior, Emily Cancel then came up with the idea for "In The Spotlight '' by getting inspiration from sports teams that have an "MVP" or a most valuable player. Publicity Manager and sophomore, Kim Carrera says the officers went with "In the Spotlight" because they want to support their cast members. Kim says, "A little more kindness and positivity never hurts! We as a club want to go above and beyond acknowledging everyone for their dedication, effort, passion, and talent."
The process for "being in the spotlight" starts with drama club students filling out a Google form to nominate their fellow cast members. One of the Vice Presidents, senior, Kayden Patel explains that the nomination process is simple and anonymous. Kayden says, "We have a form that lists all the members of the drama club and a list of qualification examples on why or how someone can be nominated for "In The Spotlight." The form has those lists along with questions such as; the date, a multiple selection for qualifications, and a free response for why people think their nominee should be in the spotlight." Some of the reasons a member can be nominated include being a good ensemble member by being kind, helpful, and respectful to everyone, coming to rehearsal well prepared, having a consistent positive attitude, and helping others stay motivated. Once a cast member nominates someone to be in the spotlight for that week, the following Monday the officers and advisors meet to discuss the winner. Ms. Collins says, "We look through all the nominations for that week and see if there's somebody who's gotten several and that's usually a clear indicator of who will get it. On top of that we just read all of them because it's nice to see the positive things people wrote about each other." Ms. Collins also says that the officers usually also announce any honorable mentions for a cast member that had something really positive said about them.
The first person to be in the spotlight was Freshman Charlize Santiago who was very happy to win and expressed that their nomination motivated them to do better at rehearsals. Charlize says, "I was new, and there were alot of people who I thought were gonna win so I was surprised. Now I make sure I sing and dance to the best of my ability because I was nominated and I want to show people what I can do and how I'm thankful I was chosen." Another nominee, Junior P. Nastri, also did not expect to be nominated for the spotlight. They said, "A few friends said they voted for me but I thought it was just them, it turned out to be so many more than them. I didn't do anything special, but I always try my best and help others and I know that was one of the qualities that got me the win! It also made me more motivated to continue to make them [their cast mates] proud." Anyone who wins the spotlight also gets to wear the spotlight necklace, a gold chain with a flashlight at the end, that week during rehearsals. The spotlight necklace is similar to how some cheerleaders may have a spirit stick, as the nominee gets to wear it to showcase their win for that week.
Even though nominees for the spotlight do not get any other benefits besides praise and the spotlight necklace, officers hope that nominees get a lot more from their nomination. Kayden expresses how they hope those nominated feel proud of themselves and their hard work. "I hope it leaves them with a little sense of pride, but not toxic pride, just a "Wow, I did really good this week! I hope I can keep this up!" kind of inspirational pride." Ms. Collins also hopes that every member of the club knows that their positivity and inclusivity is important. She says, "I hope that it reminds them that everyone is valuable and it reminds them enthusiasm and kindness are worth doing." The EHHS Drama Club hopes to continue "In The Spotlight" in the future and especially during rehearsals for their production of The Addams Family this upcoming April 14th at 6:30pm, and April 15th and 16th at 7:00pm.