Teacher To SRO: Officer Burrell's Passion for Education
Image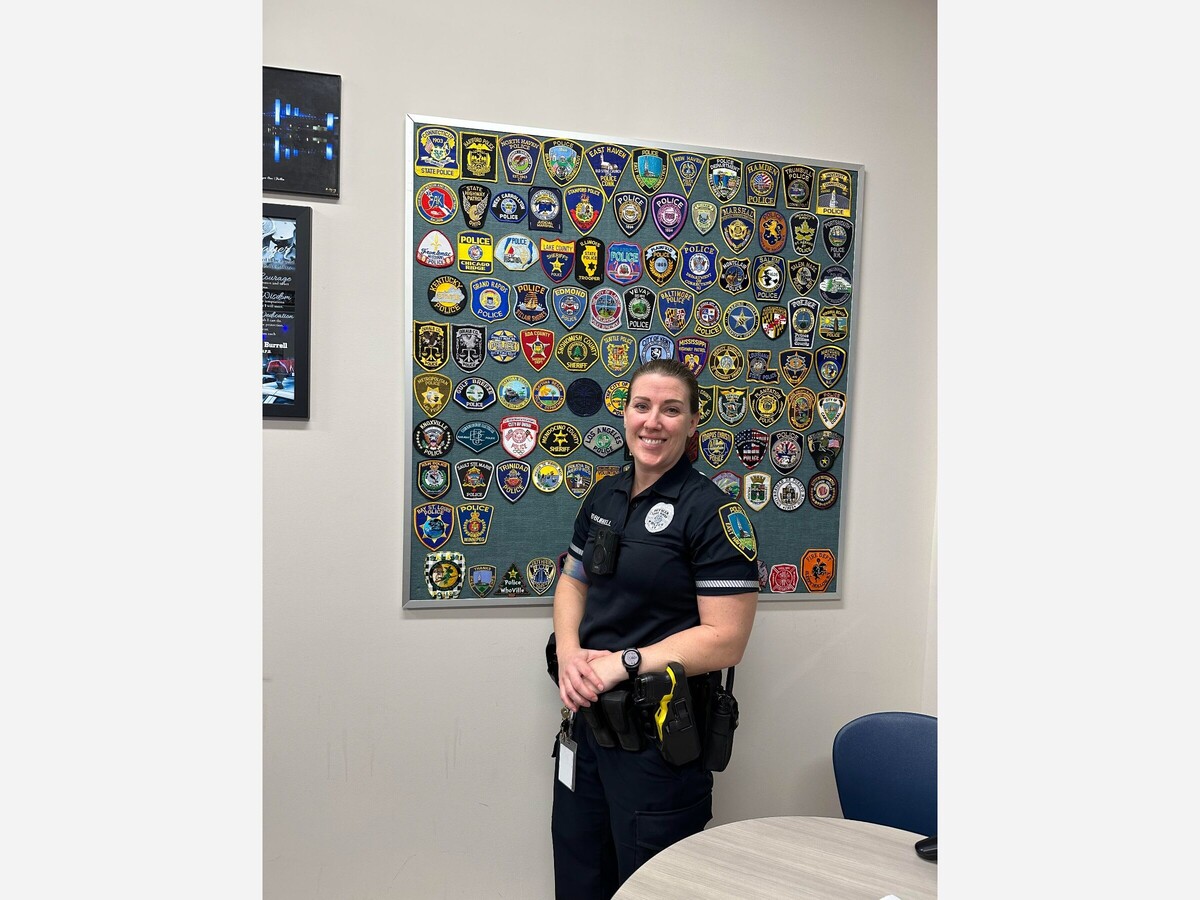 EHHS' school resource officer, officer Nicole Burrell, is dedicated to connecting with students and making sure they are safe at all times. School resource officers are extremely important to the safety and well-being of students in school. Officer Burrell believes the role of a school resource officer is to "keep students safe, make connections with students, and mentor them in any way possible." She thinks all schools should have school resource officers because of the benefit of meeting and interacting with police officers outside of their daily patrol routine. She said, "Usually you call a police officer when something is wrong. It is important for kids to meet them when things aren't bad, and see police officers at all times." This can benefit kids of any age.
Officer Burrell is EHHS' first resource officer and was very excited to get the job. She chose to be a school resource officer over other jobs because of "how much [she] loves working with kids." Before becoming a school resource officer, she was a teacher and always wanted to make a difference in kids' lives. She wanted to make day-to-day connections instead of seeing kids once in a while. Another reason she chose to switch careers is that in her school district, she was transferred to an elementary school and wasn't able to enjoy the deep conversations she can have with older kids. Officer Burrell's favorite part of her job is connecting with kids, getting to know them more, and helping them in any way she can. She loves talking to them about their lives outside of school and any troubles they might have or anything they may need. A main difficulty she has as a school resource officer is that sometimes she is not able to provide the help students truly need. This is because of a lack of resources or that some things are outside of her control and position. 
Officer Burrell's childhood friend influenced her to choose this job. When she went to change careers she asked his advice, and he said her past experience with children and parents would help with the new job. Officer Burrell had a school resource officer while she was going through school and although she never went to him, she still "was aware of the connections he made with students and how beneficial it was for him and the students."
Officer Burrell said students often reach out to her and ask her for advice, talk about difficulties in their life, or ask questions about being a police officer. She said, "students know they can come to me for anything or just come to talk." Although some students have not personally gone to Officer Burrell, they said they feel safer with her in the school and think every school should have a police officer in the building.