Meet EHHS's New Special Education Teacher: Ms. Giamattei
Image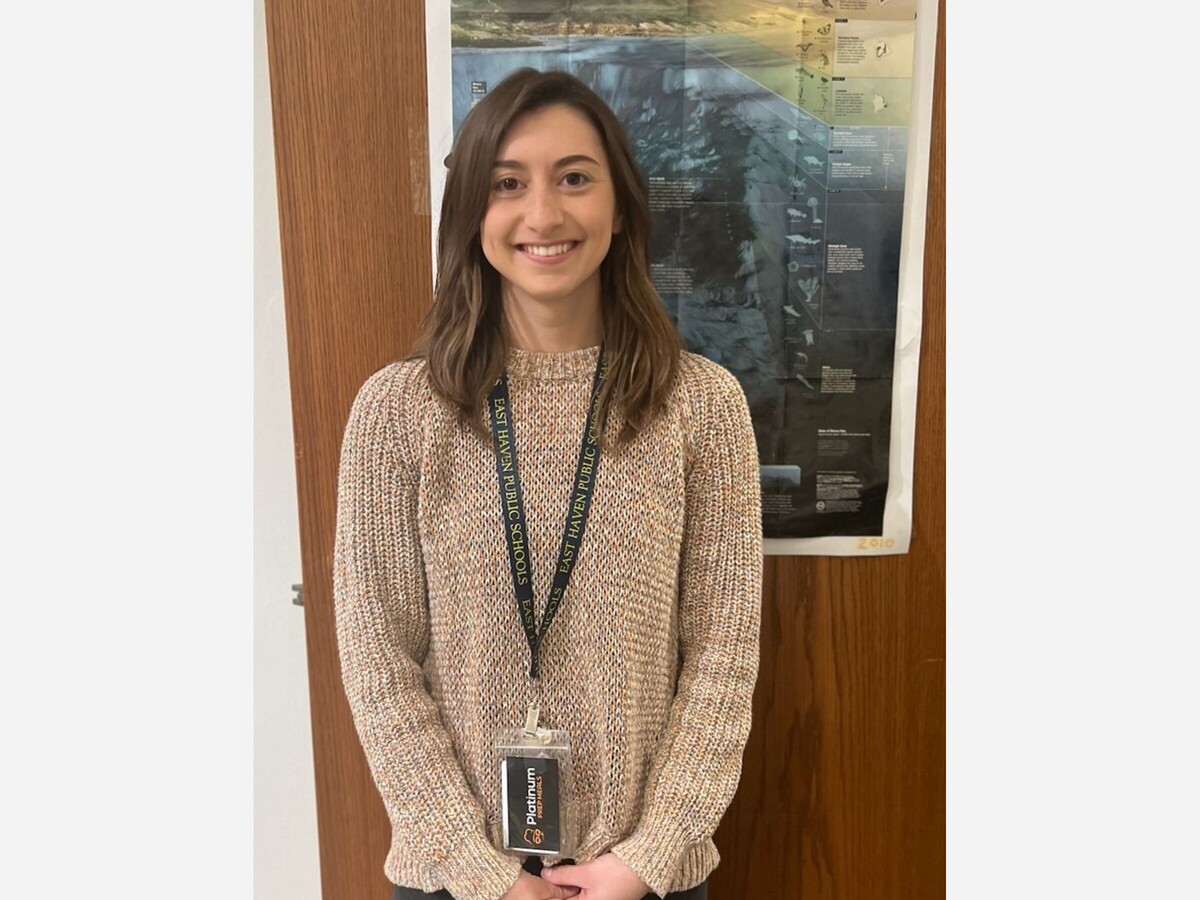 Ms. Jessica Giamattei joined EHHS in the fall for her first year of teaching as a special education teacher.
As a first year teacher, Ms. Giamattei is young, but she comes with a great deal of educational background. She has a bachelor's degree in community health and wellness and a master's degree in special education. Currently, she teaches life skills to older teens. She chose to work at EHHS with the older students because she feels she is being helpful by teaching them to go into the world on their own. Ms. Giamattei says, "it is difficult at times to work with special education students because everyone is on their own path and works at their own pace so it is hard to work with everyone." She loves how she gets to build relationships with her students.
Outside of school, she loves to surf since 2020 she went to an all-girls surfing club every Friday. She eventually bought her own surfboard and taught herself how to surf. It is a huge part of her life it is one of her favorite things to do. She has met a lot of her close friends because of it. She also is a part of CrossFit and is one of the teachers in her class. She went to Branford High School and was a part of the hockey team.
She was influenced to become a special education teacher for high school students after three years of working as a para. She says "I used to work with unified sports in high school and that influenced me to make my choice in becoming a special education teacher." She says, "Now that I am a teacher I understand the importance of high school more than I did when I was in high school." Being a teacher so young she felt some parents do not take her seriously because she was so young. She wants to be able to help young adults transition into the real world and give them the input that she wishes she was told in high school.
Senior Sofia Milano says Ms. Giamattei helped her learn to be open with people she trusts and how to express her feelings. Sofia says she is one of the kindest teachers she has met and always listens when students have something they need to talk about. She says for Ms. Giamattei being a first-year teacher is very organized and good at what she does. She thinks if anyone needs someone to talk to or get advice Ms. G. is definitely a good listener.