The National Honor Society and the Pet Supply Drive
Image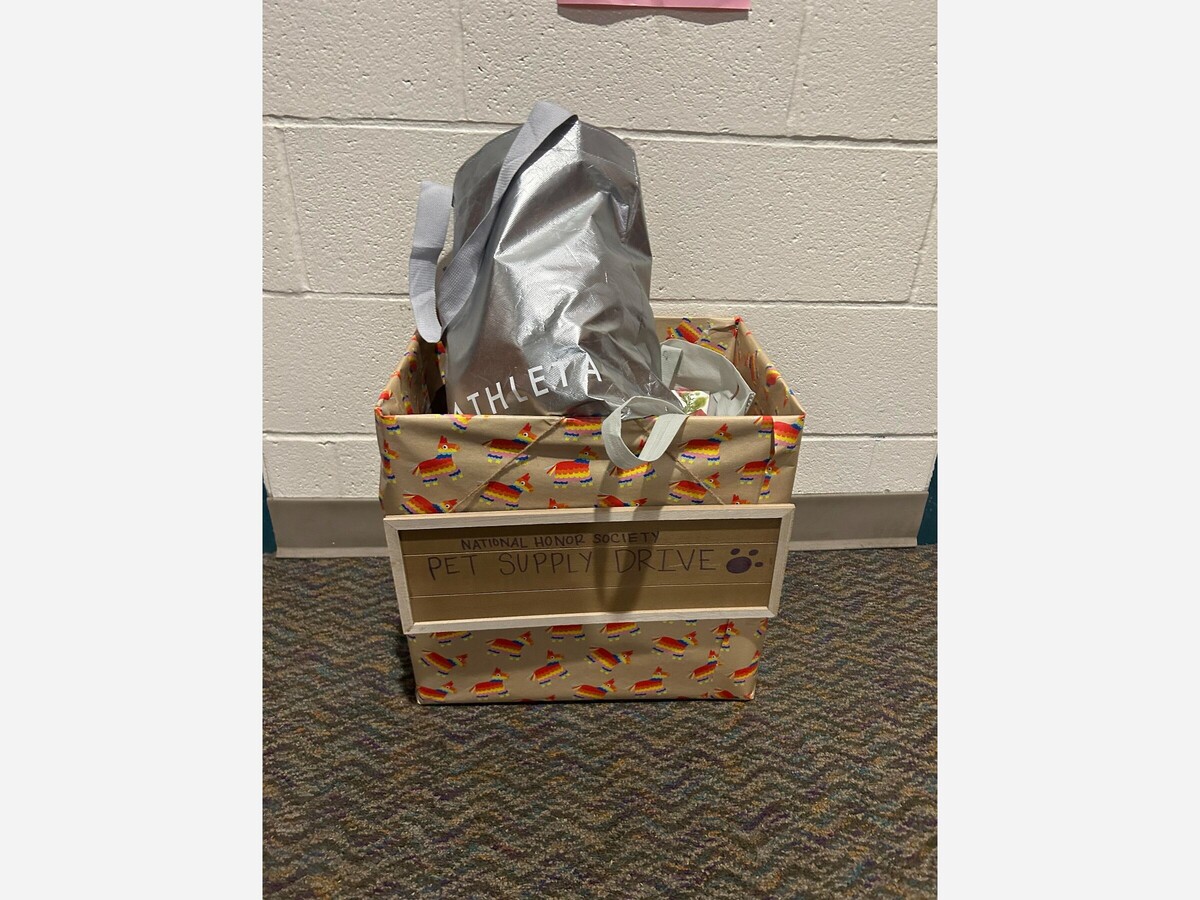 During the month of February, the East Haven National Honor Society organized a donation Pet Supply drive to help many animals in need at the East Haven Animal Shelter.
The National Honor Society's Pet Supply Drive is important because there are so many animals in shelters that are in need of help. It brings awareness to struggling animals, not just in East Haven, but all over. EHHS Senior and National Honor Society member, Courtney Carvajal state the importance of doing a Pet supply drive: "I think it is important for us, as the Honor Society, to set an example of kindness and generosity in the school. A Pet Supply drive would be the perfect opportunity to show students what you can achieve with effort, organization, and kindness." The NHS wants people to get involved in helping their community more, and this is one way to do it. EHHS Senior and National Honor Society member, Abigail Brooks states, "By bringing awareness to the animals in shelters, we're hoping that people can realize the number of pets who need help and homes." By doing this Pet Supply Drive the National Honor Society hopes to inform the EH community of the help the animals need and help the East Haven Animal Shelter gain support. The National Honor Society advisor Ms. Bogart said, "It is just something needed after speaking with The East Haven Animal Shelter." Some ways that EHHS students can get involved with the Pet Supply Drive is by bringing in supplies and talking it up in the hallways. In addition to your donations they are going to raffle and reward those who donate, one raffle ticket per item, which can be entered in a raffle for a gift card. Students can see Mrs. Myers in room E118, or in Ms. Bogart's in room E106 for a raffle ticket if they bring in a donation. We have collection boxes outside of our rooms and in the main office. The last day was February 28th, and the winner will be announced soon.
The National Honor Society does more than fundraisers. They are an organization that strives for the betterment of our community, whether that be the school community or town community. The Honor Society helps make a difference and positive impact on the lives within East Haven. The Honor Society is trying to plan events or do small activities to set an example for other students and get the community to work together towards a goal. For example, the posters there put up for Black History Month were designed to spread awareness within the EHHS community. The Honor Society is a hard-working group that wants to help the community in any way it can.
The Honor Society appreciates all of those who participated.