OR Nurse to School Nurse: Introducing Mrs. Tara Raffone
Image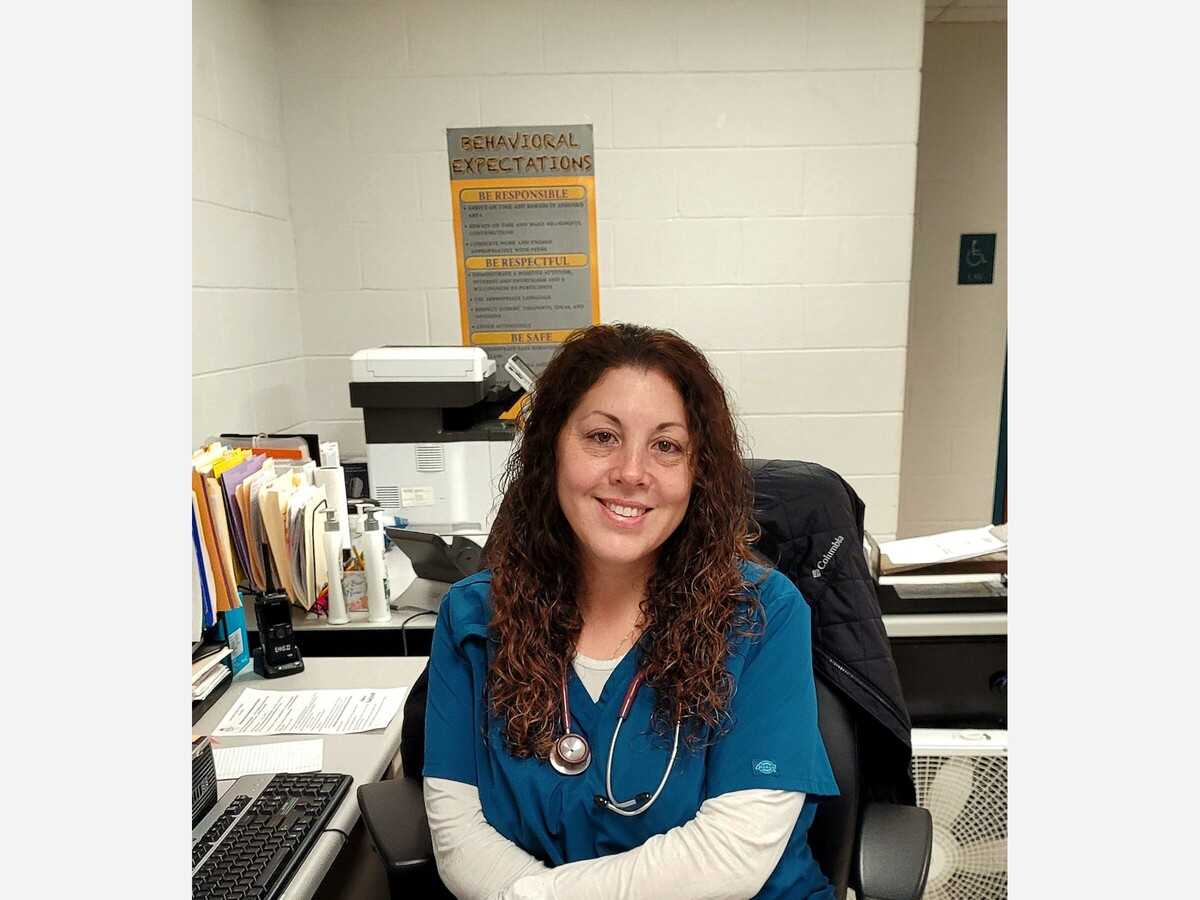 EHHS welcomed Mrs. Tara Raffone as the new school nurse starting this 2022-23 school year. With 17 years of medical experience, Mrs. Raffone was a good candidate for the position. Mr. Robert Swan, the Director of Pupil Services, is in charge of hiring the school nurse. Once Mrs. Raffone heard of the open position, she told Mr. Swan that she was interested. EHHS Principle, Mr. Vincent Denuzzo, said it wasn't a hard decision to make because she had worked here in the past. He said:"[she] works well with the students, has good relations with them, and is knowledgeable about health care work."
Ever since she was young, Mrs. Raffone wanted to help others. Her aunt was a nurse, which gave her the idea of becoming a nurse. In her final years of high school she was between becoming a nurse or a teacher. Her parents constantly encouraged her to do her best and always supported her. She went on to get two bachelor's, one being a degree in public health. Mrs. Raffone enjoyed doing her clinicals and says,"although it was hard, it paid off." She also loves that she can help others and provide comfort. She says, "I love it, it's something new everyday, you know, and it's exciting. I enjoy interacting with the kids and the facility." So far, she says her experience here has been great.
Previously, Mrs.Raffone worked in the operating room and had floated around as a summer school nurse from Wallingford to North Haven, and most recently for East Haven. As a mother of two sons, Anthony and Joseph, Mrs. Raffone was very excited to hear about the open position because it works well with her schedule. She says it is hard to be a mother and a hospital nurse at the same time.
In her new role, Mrs. Raffone reminds EHHS students that there are a variety of things the school nurse can do; a few of them being providing first aid, giving medication, writing care plans, checking vital signs, and sending students home. Mrs.Raffone says that it's important when helping students to keep a calm environment in the nurse's office. Students need to keep in mind that the nurses office is a place for those who are not feeling well. All of the regular rules of the school still apply in her office, such as respect and responsibility. If you are not feeling great, it is best to go see her and take some comfort in knowing that she is there to care for you.