BUZZING ON THE BIG SCREEN: Romantic/Comedy TV Shows for Valentines Day
Image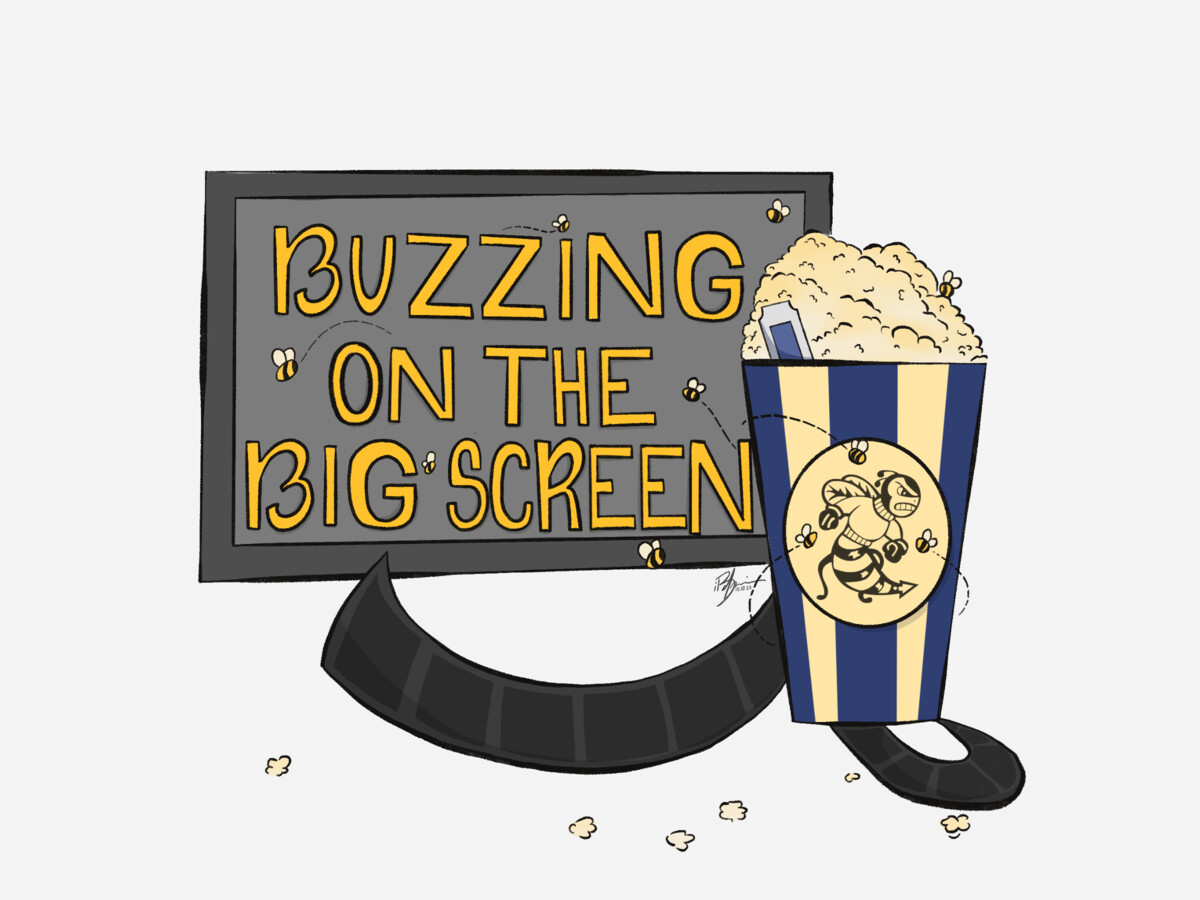 Emily in Paris
Release date: October 2, 2020
Seasons and Episodes: 3 seasons 30 episodes (10 episodes per season)
Genre: Romantic Comedy
Rotten Tomato Score: 62% The average rating is 2.9/5 stars
Marissa's Rating: ⅖ Stars
"Emily in Paris" is a Netflix series that follows an American girl, Emily Cooper, who works for a Chicago marketing company. She is transferred to a company in Paris to provide American Perspective. We then see Emily throughout the series' journey through Paris and her crazy experiences with love, her career, and cultural differences
I enjoyed "Emily In Paris" because it really shows the differences between American and Parisian culture and the real struggles faced when living in another country. I also like how it shows not just a romantic/comedy side but also demonstrates women's empowerment. Emily is a young girl who traveled all by herself to Paris and has to prove to her new marketing Company that she is capable of doing it all on her own. Emily in Paris is a good show for Valentine's Day because it has many crazy love experiences/encounters, some are sweet and some are not … spoiler: a love triangle with a guy who is taken! Anna Nuzzo rates this show as a ⅗ because she said ¨Emily in Paris has an interesting plot, that gave her a new perspective on love and life.¨
---
Never Have I Ever
Release date: April 27, 2020
Seasons and Episodes: 3 Seasons, 30 episodes (10 Episodes per season)
Genre: Romantic Comedy
Rotten Tomato Score: 93%. The average rating is 3.5/5. stars
Marissa's rating: 4/5 stars
"Never Have I Ever" is about an Indian American girl Named Devi Vishwakumar who is a High School student who lives in California. She is dealing with the struggles of being an Indian girl in America, her father's sudden death, and her first experiences with love and friendship.
What I liked about this show is it shows a realistic perspective of a high school girl in an immigrant household who deals with her first love, trying to be a perfect daughter, and dealing with depression. This show is perfect for Valentine's Day because it shows Devi's first experiences with love which a lot of high school students can relate to. Kayla Bayliss rates this show as a ⅘ because she said it shows love in high school as ¨realistic.¨
---
Ginny and Georgia
Release date: February 24, 2021
Seasons and Episodes: 2 Seasons 20 Episodes 
Genre: Romantic Comedy
Rotten Tomato Score: 64%. The average rating is 3.5/5 stars
Marissa's Rating: 4/5 stars
Ginny Miller is a mature, sensible, and responsible 15-year-old girl who lives with her young mother, Georgia Miller, who has a fearless and passionate outlook on life. We watch the journey and portrayal of a young mother and daughter relationship while witnessing their individual lives such as their experiences with love, friendship, and personal struggles. 
I liked how unique this show's plot is. I was entertained by the different experiences both the mother and daughter face with love, friendship, and their emotions but they are still best of friends who can relate to one another and have so much love for each other. This show is perfect for Valentine's day because it showcases first love from a high school perceptive and an adult perceptive. Alexa Astudillo said she rates "Ginny and Georgia" ⅗ stars. She thinks Ginny and Georgia portray love in both a good and bad way.