Celebrating Science Success at EHHS with Quarterly Awards
Image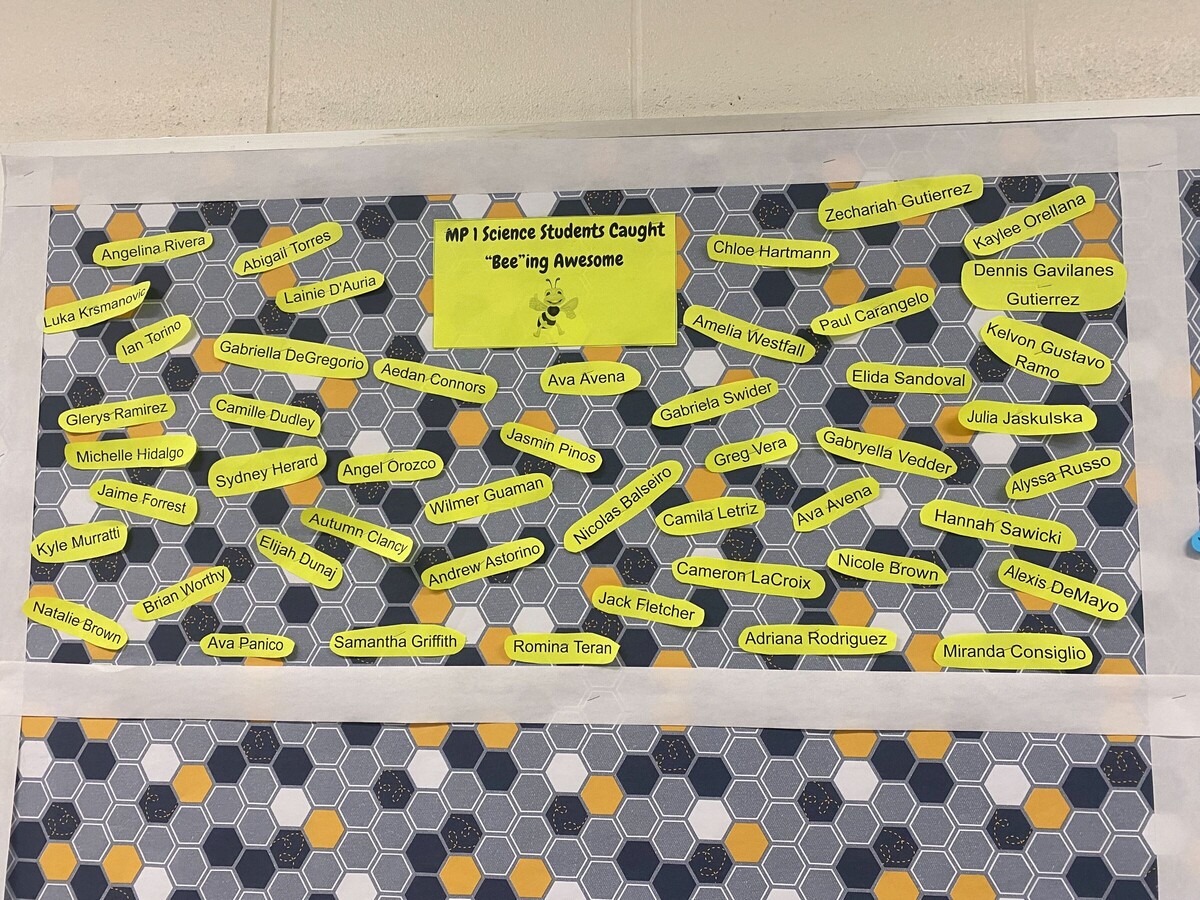 The science department has started giving out quarterly awards to bring a more motivational and positive environment to EHHS.
Science instructional leader Mrs. Maria Pompano wanted to find ways to motivate students this year. Ms. Pompano and the science department landed on giving out awards in every science class at the end of each quarter. She says, "we wanted to start celebrating success." Mrs. Pompano thinks it's important to recognize students for hard work. She also thinks these awards would be a great confidence booster to students who may not get recognized very often. Senior Glerys Ramirez received an award in forensic science for excellence in the first marking period. She says "It made me feel really good about myself." There is even a bulletin board with all of the recipients names and Mrs. Pompano includes the names in Mr. Denuzzo's weekly newsletter at the end of the marking period.
There are no specific rules for science teachers when giving out the awards. They can choose any topic such as improvement, highest average, perfect attendance, or class participation. The goal is to do anything to help students continue to move forward. Mrs. Pompano does, however, encourage science teachers to announce the award to the class. Science teacher Ms. Ellerly Riccio announces the award and says she likes to make the student feel special. Mrs. Pompano says it's an important piece that "other kids see students being acknowledged." Mrs. Pompano also emails home to parents and guidance counselors about the awards.
Mrs. Pompano noticed that some teachers have come up with interesting names for their awards. Ms. Riccio likes to do a sports theme. For quarter one she did the "MVP award," which was for the highest grades in the class and for quarter two she did most improvement in grades. In the future, Ms. Riccio thinks she may do a class participation award next and call it "most assists." Mrs. Pompano would like to see teachers including the Vision of the Graduate. She says "responsible citizen" could be included or "problem solver," since problem solving is a "big one for science." The hope is to continue the awards next year. Mrs. Pompano says she "definitely wants to keep doing it." Her plan is to talk about it with the department at the end of year to see if there is anything she needs to tweak or improve.