Christmas and New Years Around the World
Image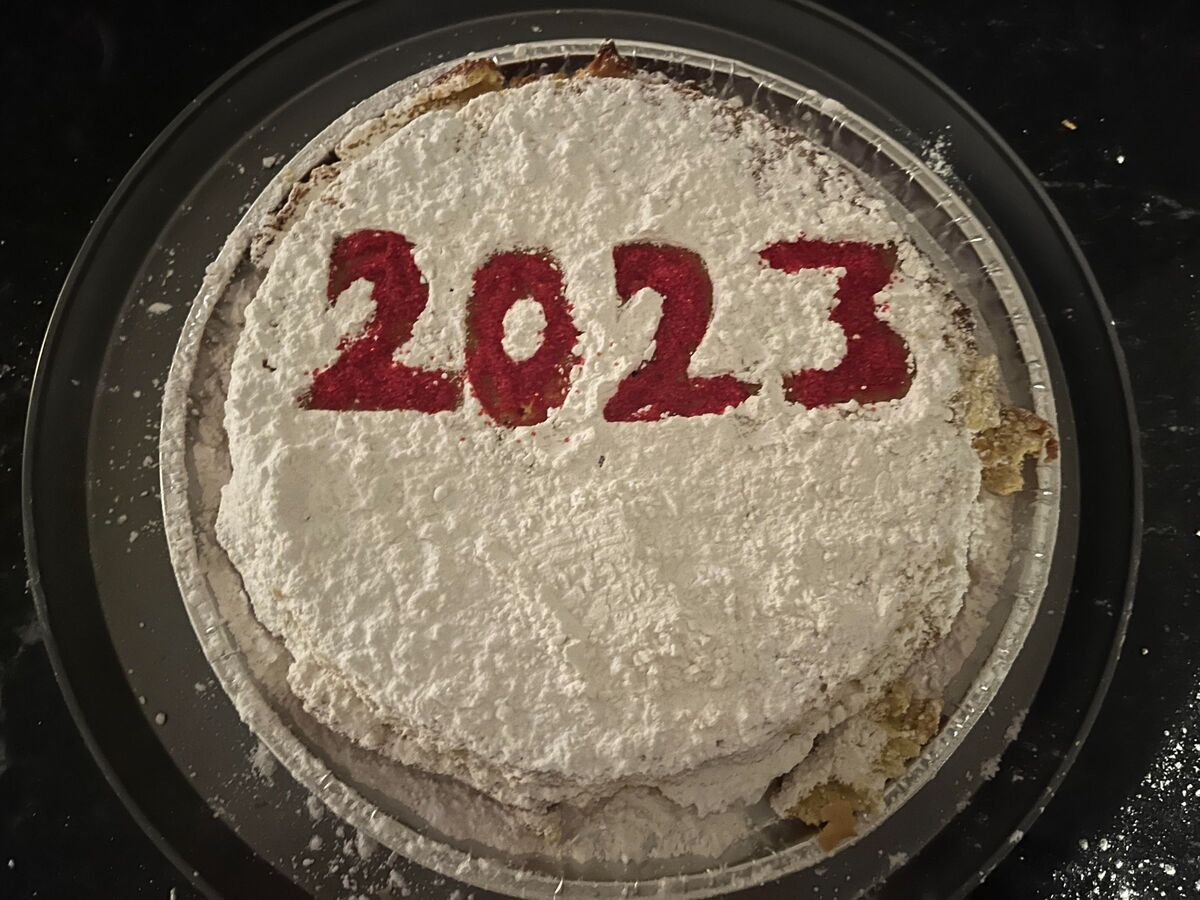 EHHS students and staff celebrated a variety of different holiday traditions this year. Christmas and New Year's are often particularly special holidays because it is a time when all the family is present. All over the world, different traditions take place during these holidays. Some cultures celebrate by making special desserts or dishes, dancing and singing, and others by partying in superstitions. These traditions are important to students and staff at EHHS because it allows them to connect to their ancestors and their families.
In Greek culture, Christmas looks a lot like Christmas in America where there is a lot of food, a lot of family time, and presents. English teacher Ms. Themis Valsamis shares that in Greece children are taught that Santa Clause comes on New Year's Day, in Greece the children will get their presents on New Year's Day. On New Year's Day, Ms. Valsamis and her family will come together and make a Vasilopita (St. Basil's New Year's Cake). It is made from butter, eggs, sugar, and orange (zest and juice), inside the cake there is a Flouri (a lucky coin) wrapped in aluminum. The cake is dusted with powdered sugar and the new year is written on it and she also writes about the many years to come. In Greek Orthodox culture, the first slice is for Jesus, then the second slice is for St. Basil's, the third slice is for Virgin Mary, the fourth slice is for the poor, and the fifth slice is for the head of the master. The slices are then served in chronological order from oldest to youngest. The person that gets the coin will receive good luck for the year and the head of the household is supposed to pay them. These traditions are special to Ms. Valsamis because it is a time when she is able to indulge in her culture, where she gets to learn from her country's and ancestor's past, and it allows the spirit of her culture to stay alive for the next generations.
EHHS Senior, Victor Unabia Jr., who was born and raised in the Philippines shares that it is a tradition for everyone in the household to wear red clothing during Christmas. Red holds a special meaning in Filipino (Philippine) culture; wearing red symbolizes love. The dish that is present at Victor's table during the Christmas feast is Lumpia, which is a spring roll. Victor shares that Christmas is a special holiday, "it is a time where all my family gathers together, celebrating and doing all these traditions together." A tradition for the New Year in Victor's household is to get a bowl filled with rice and money with various fruits on top of that; this tradition is to welcome good luck and prosperity for the New Year. For Victor, it is important to partake in the traditions because he needs to remember his past and it allows him to build a relationship with his family.
In Italian culture, there is a big meal consisting of fish called The Feast of the Seven Fishes. History teacher Ms. Caitlin King and her family this year's feast consisted of pasta with fish sauce, fried calamari, stuffed lobster tails, a variety of Italian pastries, and cookies. This year her aunt along with her family started a new one, where Ms. King's aunt Rose will pick something from her hoarding miscellaneous belongings and give them as gifts to each family member, Ms. King this year got a Baby Joda cooking kit.
French teacher Mrs. Carla Marsico who is Italian-American describes that cookies play a big role in her culture. She makes many different types in batches (like Anginetti, Chocolate Mousse, and Butter Balls) when she goes to visit her family she will bring a tray of cookies and sometimes a bottle of wine as a gift of appreciation. For good luck Mrs. Marisco eats lentils, lentils can be sauteed, made into a soup, or a stew; she makes Passatelli, which is noodles that are cooked in chicken soup, it has bread crumbs, eggs, butter, grated cheese, and nutmeg.
In Hispanic culture, families gather on the 24th for Noche Buena, a time when music is in the background and dancing takes place. People drink Ponche, which is a hot drink made from water, the skin of fresh or dried fruits, sugarcane, and cinnamon, all of it is brought to a boil and served throughout Christmas Eve. Christmas looks different in each Latin American country but what many share are the superstitions that are a part of New Year's. These superstitions consist of wearing specific color underwear (red means love, white means peace, green means money, pink is for friendship, and yellow for good luck), if you run under the table as it strikes midnight it means that you will find love for the New Year, and lastly, at midnight everyone receives a cup with exactly 12 grapes and as you eat them, a wish has to be made for each month.
In Puerto Rico, Christmas starts on the 24th and continues after Dia de Reyes (Three Kings Day), where they continue with parades, food, and visits with family and friends. Spanish teacher Mrs. Rosa Dominguez makes coquitos which are like eggnog but it's made from coconut milk, sugar, and creme coconut. She states that music is very important for Puerto Rican people, music is played in parrandas in the streets of Puerto Rico where people gather with instruments (commonly seen are; guitars, guiro, maracas, and trumpets), people go around the block and play in front of peoples homes.
In Ecuador people celebrate by having all the boys have to dress up as a viuda (widow), Senior Alexa Lizbette Astudillo describes it further, "it's not just dressing up, is all out show where the boys will get balloons and stuff it in the bras, they wear wigs, and dresses." Alexa finds the tradition hilarious describing it as "you have to be there to see the whole thing," she enjoys this tradition and it's her favorite because it's just too funny for her to see grown men and boys just dancing with full-on wigs and dresses.
When junior Melania Korenovsky has dinner on Christmas Eve, there is no meat, and there are 13 plates filled with different types of Ukrainian dishes such as borscht (beet soup), pirogies, pampushky (almost like a donut), Kutya, and stuffed cabbage. For New Year's in the Ukrainian culture, they celebrate Malanka's throughout January, where they carol and do skits that have to do with New Year's. Melania enjoys these traditions since it allows for her family to be all together, she shares, "it allows for me to connect further with my culture, although I'm miles away from Ukraine these traditions allow for me to keep my ancestors past and present within me."
These traditions allow students and staff at EHHS to connect to their heritage and ancestry in little ways but meaningful ones. Freshman Kaylee Orellana shares that being a part of the traditions during the holidays allow for parents' and grandparents' legacy to keep going. Freshman Marianagel Letriz shares similar perspectives as Kaylee stating that " my culture indicates where I come from and being taught at a young age allows for me to connect to my Puerto Rican side and my Colombian side, it is a time where I indulge and embrace my traditions and my culture." EHHS students and staff all have unique holiday traditions that come from their culture; showcasing the extensive diversity of individuals that we have around us every day.