Breaking into CT's Drag Community
Image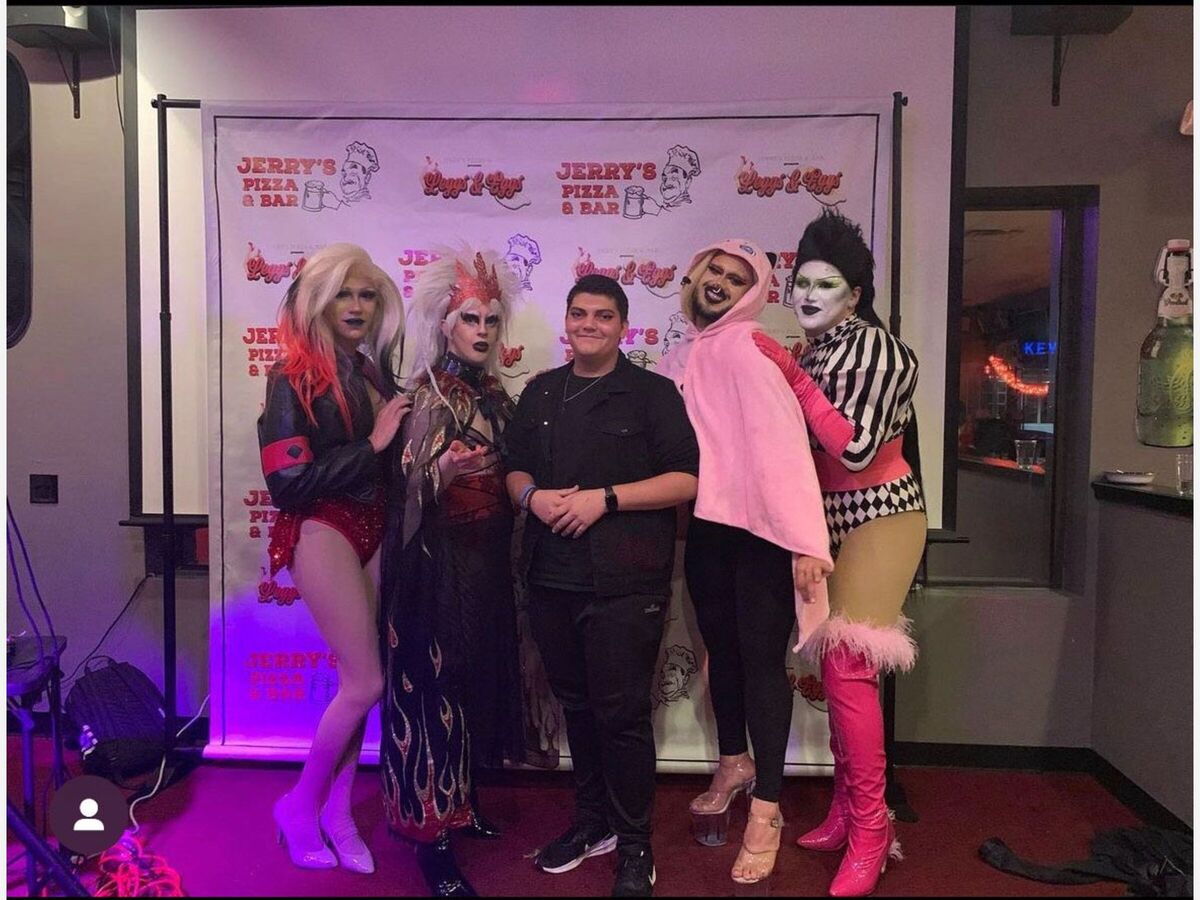 Drag has been around for centuries; William Shakespeare even described it as an actor who played the opposite gender. One of the most well known modern drag queens, RuPaul, likes to say, "we're all born naked and the rest is drag." 
Modern drag can be considered the exaggerated masculinity, femininity, or other form of gender expression, usually for entertainment. RuPaul's Drag Race is one of the easiest ways for people to be exposed to drag since there are not entrance fees to watch, it's all over social media, and if people don't feel as comfortable going to an in-person drag show, they can watch from home. There are also many local drag scenes for people to check out. Here in CT, we do not have a very large drag scene, but what we do have is incredible. Loosey laDuca, Amethyst, and Robin Fierce are the first CT queens to be on RuPaul's Drag Race and are all on the currently-airing Season 15.
After personally attending many drag shows in CT in the past couple of years and I have never left disappointed. My first drag show was in Provincetown and it was incredible. We got to take pictures during and after the show. I also got a free t-shirt and a few new followers on Instagram. I started going to CT drag shows and became relatively close with a couple queens. One queen, Ambrosia, taught me how to style a wig and helped me through the process. One popular location for drag shows in CT is The Chez Est. bar in Hartford. Most of the queens would consider this as their home bar since that's where they started out.
CT drag shows do not disappoint; you should expect the looks are on point, the performances are top tier, and the heels are higher than the Eiffel Tower. One of the biggest names in the CT drag scene is Mia E. Z'Lay. Mia says she has been doing drag for "too long;" in drag years that is 10 plus years. Her drag family is the House of Lay and my friend Ambrosia is also part of the family. Mia uses drag as an artistic outlet and to be herself since she has complete control over everything. Drag is her full time job and has helped understand themself more. She says that even in drag, she is still herself, just more outgoing and less worried. She adds, "My performances and work is mostly just the weird ideas that come to my head and I'm able to express them." Most people know her for the same 3 jokes that she uses over and over and cleaning her teeth when people are filming. Mia has such a busy schedule that she doesn't have time to hang out with friends or other drag performers as friends but they still get to kiki together at shows. Mia sews most, if not all, of her garments and also helped make and alter a couple outfits for the few queens who got onto RuPaul's Drag Race. She has won a bunch of bar titles, too many to list, and was able to open for Twitchcon's first ever drag show last year in California. Mia hopes that people will continue to support local drag artists and wants to have a positive outlook on what the future holds. Mia can be found on Instagram, Twitch, Twitter and other social medias @miaezlay because she sewed for 12 hours straight the other day and any support is a huge help for queer artists.
For anyone out there who is looking to get into drag in CT, there are many amazing organizations to look into. Q Plus is a group for queer youth to experience drag and other queer art and the Chez bar hosts an open stage show for adults 21+ on Thursdays where you just sign up and perform. Please always remember to support local drag, respect the queens if you go to a show, and always tip your entertainers.