Kolbey Nastri: Raising the Stunts and the Standards
Image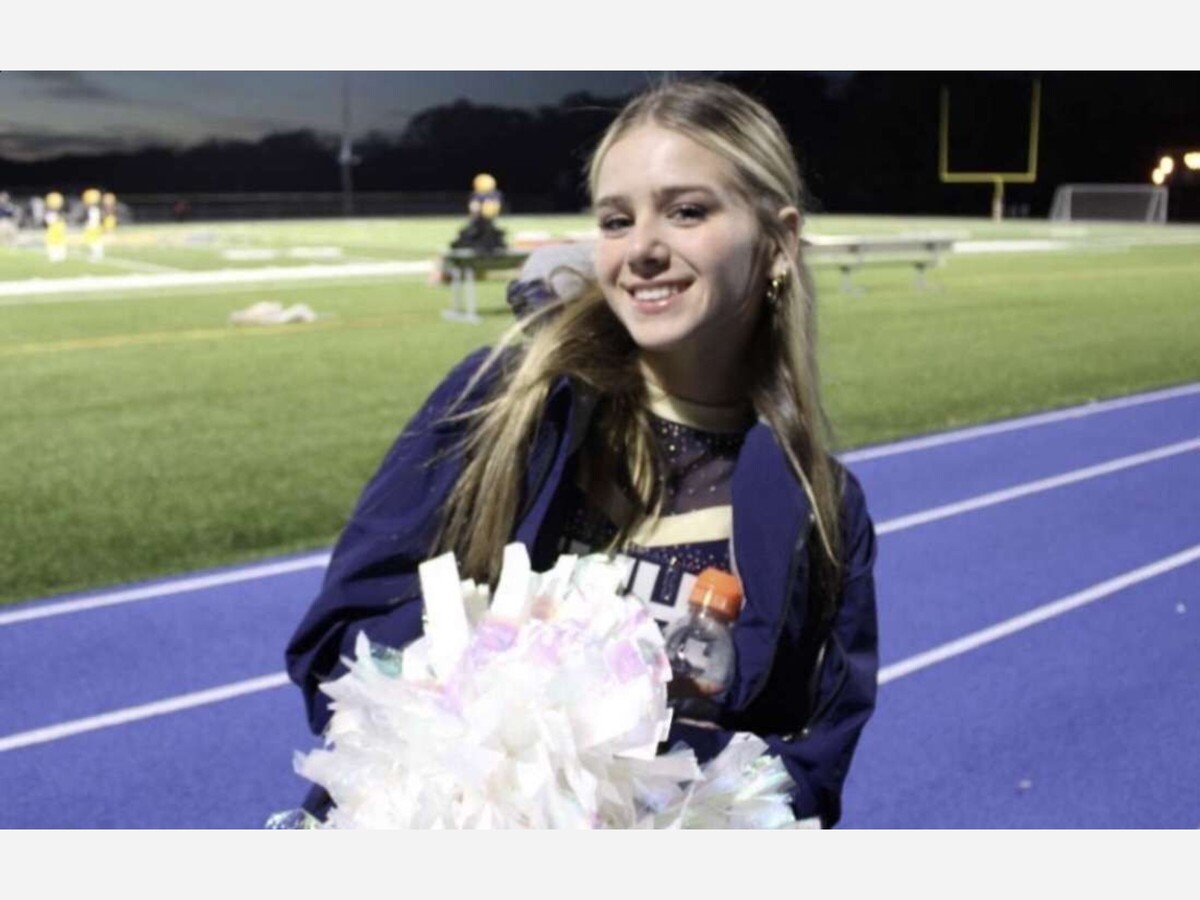 Junior captain of the EHHS Varsity Cheerleading Team, Kolbey Nastri raises the standards for the 2023 to 2024 cheerleading season. Kolbey has only been cheerleading for five years, yet has had tremendous success with the sport. Kolbey was a dancer for 11 years and claimed that her dance background had helped her succeed so quickly; "Dancing for those 11 years helped me with being able to take constructive criticism, it also helped me build my technique and coordination that I use on the cheer mat." Kolbey began training with her first cheerleading coach Kim Amatruda, the coach of the Joseph Melillo Middle School Cheerleading Team. Within no time, Kolbey was excelling in the sport, winning two All-State Cheerleading titles her freshman and sophomore year.
Cheerleading consists of the performance of dancing and cheering. The cheer team's practices are three hours long; they start by running laps, stretching, and then going over their routines to prepare for impending games and competitions. A cheerleading routine consists of many components, one of which is stunting. Stunting consists of 4 people: two bases (a side and a main) and a back who is behind the flier pulling up their ankles, and lastly the flier who is in the air. Kolbey had started off cheerleading as a flier, yet recently transitioned to becoming a base. Kolbey says, "The transition from flying to basing was difficult at first but over the past several months it became easier. However I do miss flying because it was natural for me and it was the first thing I knew as a cheerleader." Choreographing the cheerleading routines is a long process. Kolbey says, "The process of choreographing and planning a routine is a lot of work, dedication and time, it takes from the summer to late November to perfect a routine and sometimes not even that. When choreographing a routine, coaches use everyone's strengths and put them together to get the best possible routine they can get."
What's next for Kolbey Nastri? Well, Kolbey says, "I don't know yet. I'm undecided and still have a year to figure out what I want to do. I plan to go to college and would like to hopefully cheer but who knows what one year will bring." As of this year, Kolbey hopes to get nominated for All State again, to try and earn the title for the third time. Once again, raising the standards. Being All State means that the student-athlete is chosen as one of the top athletes for their sport in their state. Kolbey wants to keep raising the standards by continuing to earn honorary titles and succeeding on the cheer mat!