Mr. Walraven: Teacher By Day, Baseball Star By Night
Image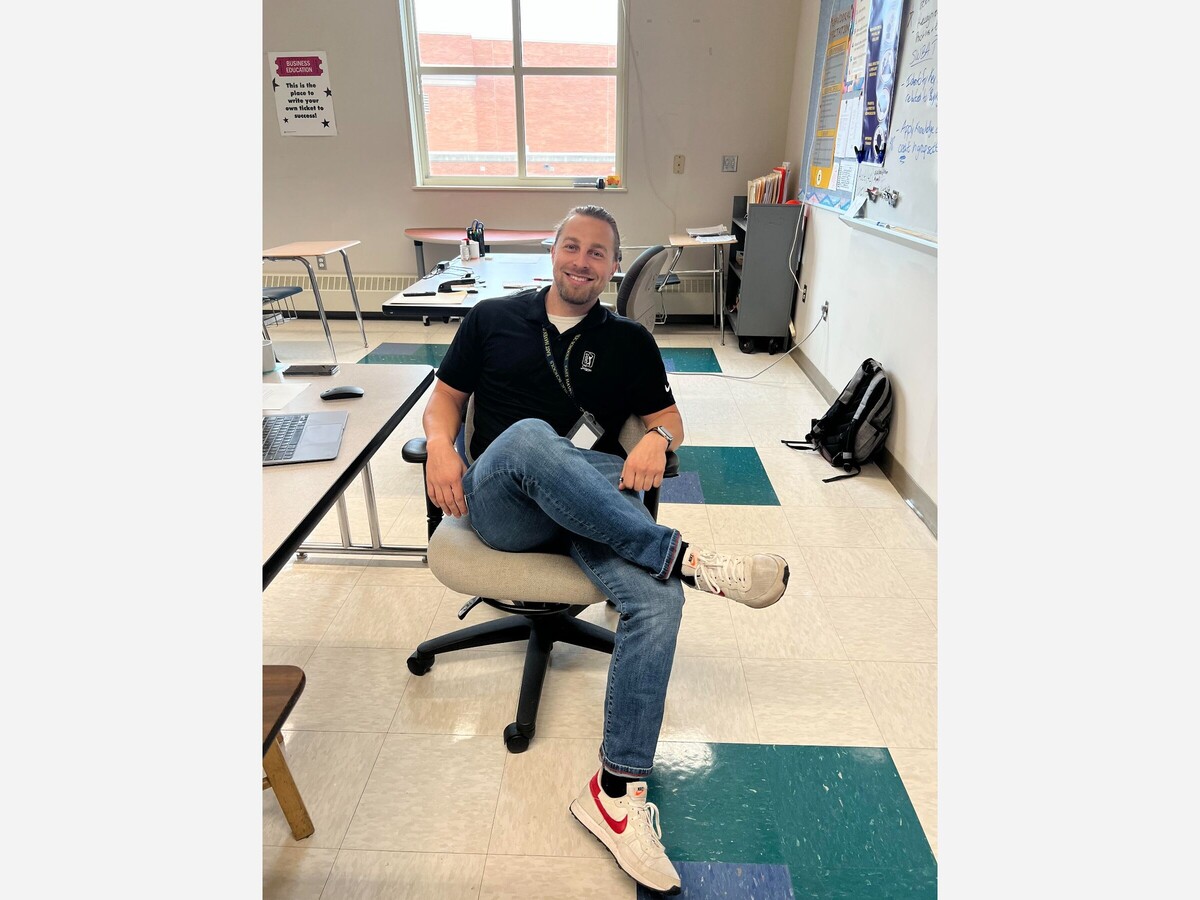 Mr. Thomas Walraven began as a business teacher at EHHS last year after Mrs. Marianne Adinolfi's retirement in January 2023. He began teaching personal finance and accounting late into the second semester of the 2022-23 school year.
Mr. Walraven grew up in Pine Bush New York and graduated from Pine Bush High School. He was recruited by the University of New Haven to play baseball and received a business management degree. After having a season ending injury, Mr. Walraven found it difficult to find work. A long-term substitute teaching position opened up and he found a passion for teaching through that. He then went back to school at the University of Bridgeport to get his teaching degree. Throughout his years at the University of Bridgeport he was playing minor league baseball.
Mr. Walraven is a fairly new teacher, only having a teaching certificate for two years.He taught as a long-term substitute teacher for three years before moving to EHHS to teach last year. He had many jobs before even considering becoming a teacher; he was a UPS driver and an assistant baseball coach for the University of New Haven.
Due to his minor league baseball career, he was forced to take a leave of absence from school almost a month early last year. Mr. Walraven said that he does not believe his relationship with students and staff was affected and hopes that they feel the same.
His love for sports shows in the way he teaches his classes. Many students find enjoyment in the way he is able to play games and make things more exciting during his classes. Mr. Walraven had said that he likes to make things as entertaining as possible to engage students in a new way to help them learn.
The other business teacher in his department, Mr. Devany, believes that Mr. Walraven makes a nice fit in EHHS's community. Mr. Devany says, "I'm still getting to know him, but he seems like a natural fit here. He's very connected with the people here in East Haven." They have been working closely together since last year to create a new environment for the business education department.
Mr. Walraven stated that he enjoys the environment of EHHS and is excited to continue his teaching career here!