The EHHS Writing Center: Leaving a Mark on Your Writing
Image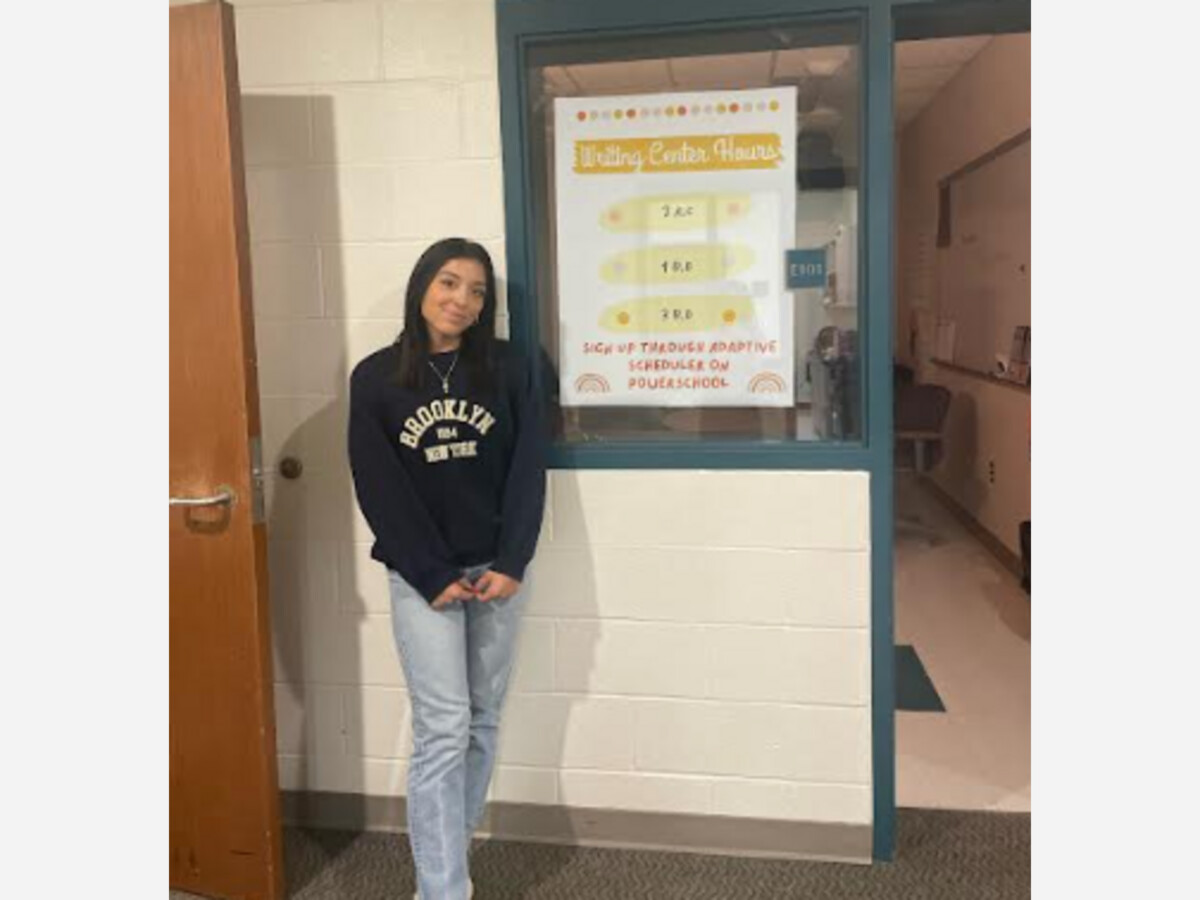 The EHHS Writing Center tutors are prepared to provide support to the EHHS community. The writing center is an opportunity for students to get support and feedback on their writing for any class or even college essays.
The Writing Center was designed off of the UCONN Writing Center model and it is a dual enrollment course for the Writing Center tutors. The tutors are able to receive a UCONN credit, they can use it as their capstone, and get community service hours. The Writing Center's advisor and English Instructional Leader, Mrs. Lisa Veleas says, "Students will have an advantage, going to college and being involved in a writing center in college, which is a great opportunity." Mrs. Veleas suggests that through the writing center, students reach the "Vision of the Graduate," gaining many leadership skills.
Current tutors claim to enjoy being a tutor, and say that it has helped them develop writing skills and techniques to improve both their writing, and the writing of their peers. Faith Papa, a current Writing Center tutor says, "My favorite part about being a tutor is learning new techniques to help students. Not only is it helping my tutoring skills, but these techniques help my own writing. I have seen some great improvements in my writing since taking the mentoring class and actually tutoring other students." Faith believes that the process of becoming a tutor is worth it, she has gained important skills and techniques she can use in the future.
There are no essential pre-requisites to become a tutor. Students interested in becoming a tutor do not need to be in honors or AP classes. Though before becoming a tutor, students need to take a mandatory half year class with Mrs. Lisa Gardner in preparation for tutoring. There are currently many students going through the process of becoming a Writing Center tutor. Sophomore writing center tutor-in-training Ella Angelo has an interest in improving the writing of her peers and herself. Ella says, "I have always liked peer editing others' work. I also am taking this class to complete a journalism pathway. Next year I will be in Ms. Caturano's Newspaper class and then in my senior year I will [peer tutor and be an editor] as a capstone. The writing center class has also helped me with my own essays and made me realize more of my writing mistakes." Ella, and another tutor-in-training, Antonio Proto encourage others to be involved in the Writing Center. Antonio says, "Yes, I do encourage others to train because not only will you be helping others with their writing skills, you will also be helping your own. You will learn many different skills that you might not have known before this class." The writing center has only been up-and-running for a year now, and tutors and tutors in training have felt that the system is beneficial.
In future years, there will continue to be improvements to the writing center. Improving the environment of the Writing Center has been an on-going goal for those involved with it. The Writing Center environment is meant to feel like a, "student lounge," with a "homey" feel. The curriculum of the writing center will be staying the same, but Mrs. Veleas has a goal to build up interest in the writing center, "The biggest goal for us is to build up enough interest so we will be able to have more tutors. That way we can have the writing center open all day. The more tutors we have, the more the writing center will spread." The Writing Center hopes to continue to gain interest in the EHHS community and increase students' involvement in the Writing Center. Students should use Adaptive Scheduler to sign up for the Writing Center during the open blocks, which now include Flex.