The Legendary Mrs. Harkins Returns From Retirement As Interim Assistant Principal
Image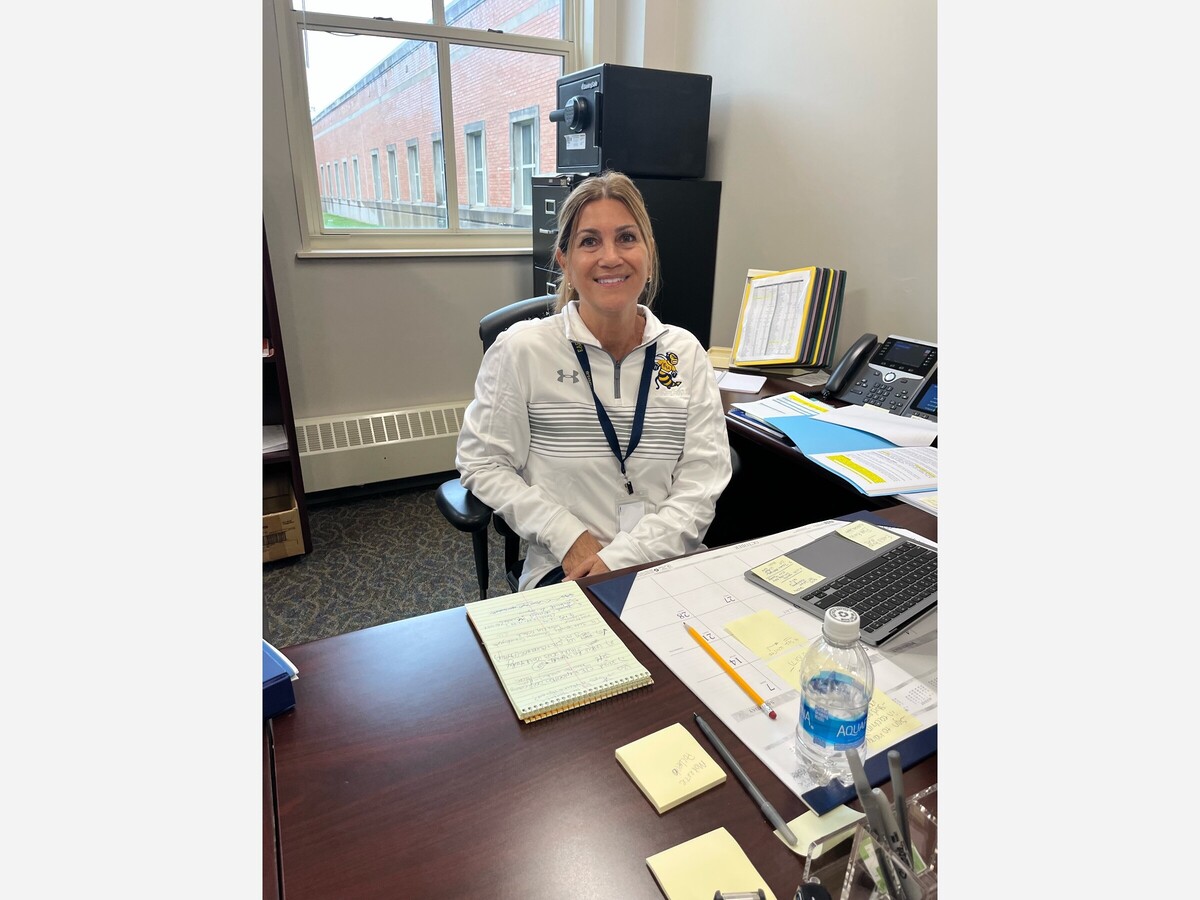 Mrs. Susan Harkins, Interim and former Assistant Principal, returned to EHHS this September to assist the school while EHHS principal, Mr. Vincent DeNuzzo, fills the open position. There is currently an open position after the former assistant principal, Mrs. Amy Farrotti left at the end of August. Mrs. Harkins will be back until the first week of November.
Mrs. Harkins has taken on many responsibilities as an assistant principal, like overseeing departments and working with staff and students. On a daily basis she focuses on the implementation of curriculum across various departments and student issues. She wants to make everyone in EHHS feel safe and ready to come to school every day. You can visit her with any concerns with guidance, attendance or community service. She is there to help.
Many teachers talk highly of her, and have built a close relationship with her over the years. Mr. DeNuzzo is one of many teachers that have worked with her for years before she started working with the EHHS staff. He was a student of hers years before in EHHS. EHPS Superintendent, Mrs. Erica Forti, has worked with her for years as well. Both Mr. DeNuzzo and Mrs.Forti express that Mrs. Harkins has been a major influence on many educators in EHPS, largely because she always works hard and goes all-in on her projects. Mrs. Forti explains how Mrs. Harkins is supportive to all students, kind, and caring, in a way which sets her apart from so many other educators. Mr. DeNuzzo describes her as easy to connect with, approachable, friendly and personable. Mrs. Forti and Mr. DeNuzzo both explain how she comes to work with a smile on her face everyday and tries her best to make things happen. These things seem to make Mrs. Harkins a beloved, and cherished member of the school community
Mrs. Harkins' life has changed since she retired at the end of the 2020 - 2021 school year. She speaks about how she can engage in new activities now, like golf. Mrs. Harkins said, "I feel honored to be back and to have the opportunity to work again." She explains how after retirement there's not much to do anymore, because all her time went into her work. She has a family that supports her and helps keep her active and busy. She has a granddaughter that she babysits regularly, as well as another on the way. Volunteering was something she wanted to partake in before retiring, but she didn't have the time. Now she has the time to do all sorts of new things that weren't available to her before.
After Mrs. Harkins returns back to her retirement, a new assistant principal will take over her position permanently. Mrs. Forti says that received over 100 applicants for the position and wanted to take their time with the hiring process. Mrs. Harkins says that she wants to see a positive relationship with the staff and students from the new assistant principal. She hopes they find someone who listens to the staff and students for concerns and changes that they want. She also wants someone who will get to know students, and reasons for any problems happening, so the school could do whatever they can to help the student or staff member. She also mentions that she wants to see an increase in listening to teacher feedback, because she feels they know students best. The hiring committee is working to hire the right person for this job and EHHS is expecting to see a new assistant principal soon.
Mrs. Harkins is a beloved staff member and the rest of the staff is glad to have her back. EHHS hopes to see a new assistant principal take over her role in the next month; we are ready to welcome them with open arms.