The Class of 2027: What's the Big Deal?
Image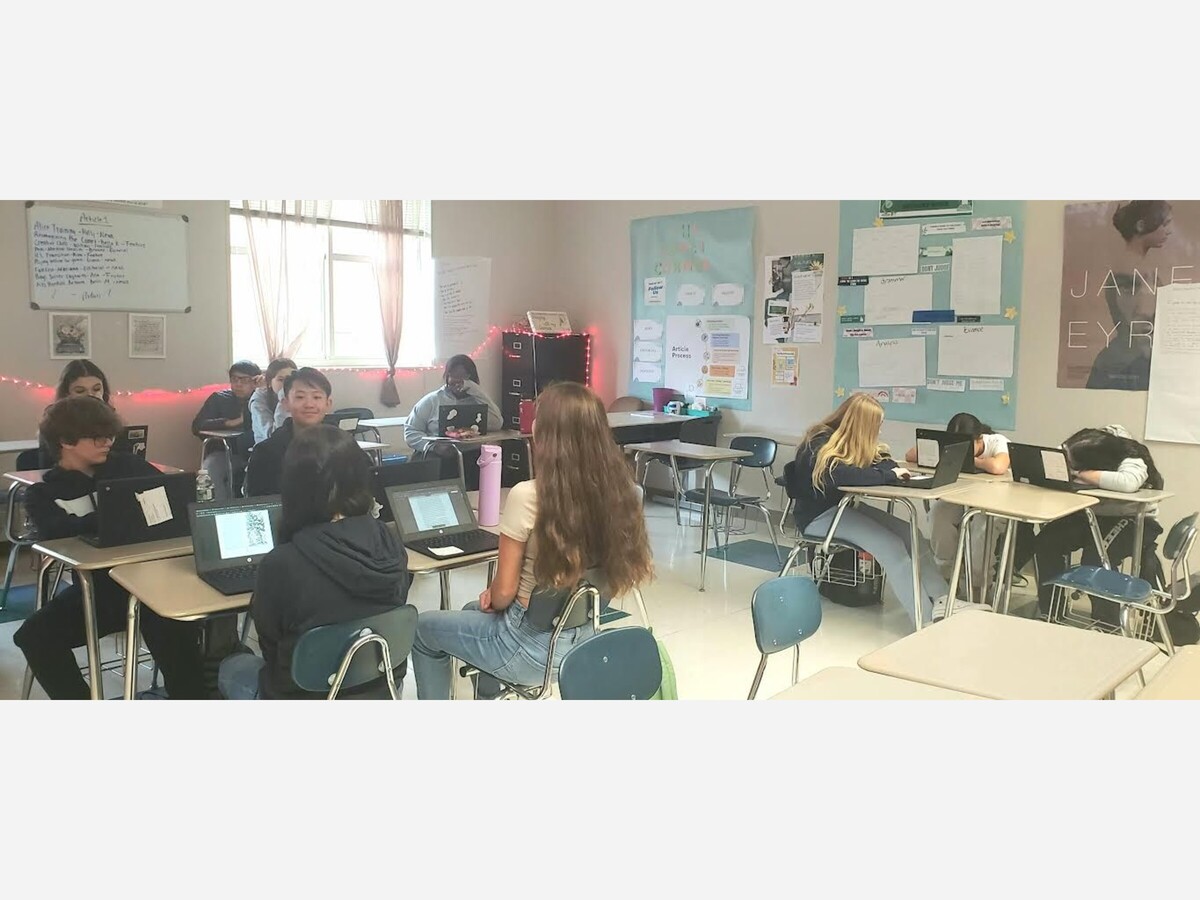 The Class of 2027 entered EHHS while facing the judgment of their upperclassmen peers like many groups that came before them. Freshman year has always been known to be challenging, and this year is no exception. Most people aren't able to pinpoint what makes it so difficult, but many agree that freshmen shouldn't have to struggle alone. This raises the question: what do freshmen go through and how can others help them?
Entering high school comes with many changes to your daily life and expectations. Guidance and Transition Counselor, Mrs. Carley Vesneski sums it up well when she says, "It's such a huge difference. It's a bigger building, higher expectations, more work, more freedom, and less hand-holding." These changes most certainly do not go unnoticed by freshmen. Freshman Ava Rosarbo claimed that EHHS is much larger, and so it is easier to get lost. Ava also feels like she has to manage her time better because of the immense workload she is under.
Freshmen are not only more challenged academically, but they can also struggle socially. Mrs. Vesneski, Ava, and senior Shayla Batson all agreed that freshmen face a lot of unfair judgment. Shayla continues, "I feel like because freshmen go from being the oldest role models in middle school to being the youngest and new, there's a bit of a behavioral change that has to take place and that's why upperclassmen judge them." The judgment does not go unnoticed. Ava has heard countless negative remarks about her grade. She said, "I feel like my reputation is getting damaged for things I don't do, and it hurts me." Mrs. Vesneski, Shayla, and Ava all agreed that empathy should be our path forward when encountering freshmen in the halls, classes, and other common areas of EHHS. However, Mrs. Vesneski added, "I feel as though a little piece of that judgment is necessary—not because they should be unfairly judged, but instead because the hardship helps them build resilience and perseverance." There is a fine line between what is "necessary" and what is too much.
Freshman year is hard. There's a bigger workload and more judgment and it all seems never-ending. Despite the many demands of freshman year, there are ways to make it easier. Something that helps make freshman year easier is taking the course Launching Success. Launching Success is a course that has been running for 3 years which is designed to help freshmen develop academic, social, and guidance skills. Mrs. Vesneski states that after only one year of teaching the Launching Success course, the percentage of freshmen who moved on to sophomore status improved from 84% to 96%. 
Freshmen should focus on how they handle their schoolwork. Ava Rosarbo said that absence and late work policies are much more strict at EHHS as compared to the middle school she went to, so it's important to do work on time. It's also important to stay calm and know that it's never as bad as it seems. Mrs. Vesneski said, "I always ask freshmen what they wish they knew going into high school, and many reply with 'freshman year is not as bad as I thought it was going to be.'"
Freshman year is most certainly difficult. Freshmen will face challenges, but they should know that they are not alone. They are in a school full of people who were also once freshmen, so they have plenty of people who they can go to for help.