BUZZ BEATS: 'GUTS' by Olivia Rodrigo
Image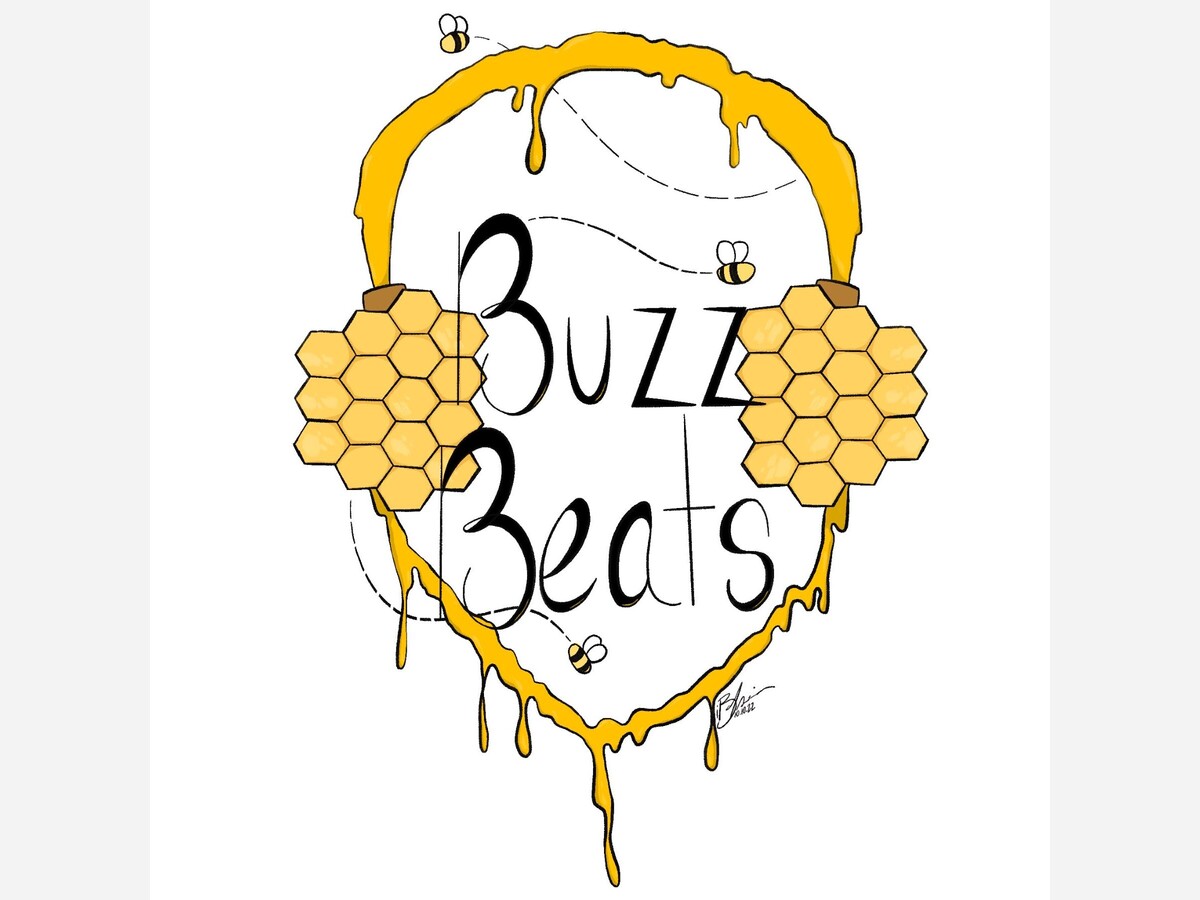 "GUTS" is the sophomore release of artist Olivia Rodrigo, following her hit debut album "SOUR." The majority of the songs featured on this album discuss the conflict in her life as a growing teenager. Some songs focus on issues with manipulation, gaslighting, and more toxic behavior in relationships, while others focus on how hard it is to be in the spotlight as a young person. Olivia noted in an interview with The New York Times that the album leans more toward a rock genre rather than being more pop-focused. For example, her opening track, 'all american b—h' starts off easy-going and light, but during the chorus, she pumps up the rock aspect, letting out a lot more emotion into the song. She even states, "'For me, that's what music is, it's expressing those feelings that are really hard to externalize, or that you feel aren't [socially] acceptable to externalize," Rodrigo said. "Especially as a girl.'" This album has done amazing throughout its release, as 'vampire' is currently featured at #1 on the Billboard Hot 100, and each other track falls between the top 40.
As a girl myself, many of the songs are relatable, such as 'pretty isn't pretty', which dives into the issue of insecurity and body dysmorphia as the media pushes more unrealistic beauty standards. It can be difficult for teenagers to accept themselves as they are. Society is filled with photo editing and body-altering surgeries, which can seriously mess with a person's view of themselves. To anyone reading this who may relate, just know that you shouldn't have to change who you are to feel pretty. Although it may be hard to accept, you are perfect! :)
---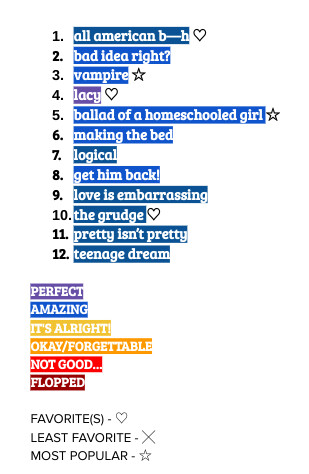 For a more rock feel, gravitate towards songs like: 'all american b—h', 'bad idea right?', 'ballad of a homeschooled girl', and 'get him back!'.
For a more sad, upsetting feel, gravitate towards songs like: 'vampire', 'making the bed', 'logical', 'the grudge', and 'teenage dream'.
For a more upbeat feel, gravitate towards songs like: 'love is embarrassing' and 'pretty isn't pretty'.
For a nice relaxing, pretty sounding song, gravitate towards the song: 'lacy'.

---
Here are a few of my personal favorite lyrics from this album.
lacy:
"And I despise my jealous eyes and how hard they fell for you/Yeah, I despise my rotten mind and how much it worships you"
logical:
"Love is never logical/I know I'm half responsible/And that makes me feel horrible"
the grudge:
"Hurt people hurt people."
"Ooh, do you think I deserved it all/Ooh, your flowers filled with vitriol/You built me up to watch me fall/You have everything, and you still want more"
"It takes strength to forgive, but I'm not quite sure I'm there yet"
pretty isn't pretty:
"But I'd always feel the same/'Cause pretty isn't pretty enough anyway"
"It's all around, it's all the time, I don't know why I even try"
teenage dream:
"Got your whole life ahead of you, you're only nineteen, But I fear that they already got all the best parts of me"
"And I'm sorry that I couldn't always be your teenage dream"
"Yeah, they all say that it gets better, It gets better, but what if I don't?"
---
Overall, this album is absolutely amazing and definitely deserves the amount of praise it gets. I would rate it an 8.9/10, as the only problem I have is that the track 'vampire' has been a bit overplayed on the radio. If you are interested in a newer sound from Olivia or want to experiment with a new feel for music, definitely check this album out! 
Find 'GUTS' by Olivia Rodrigo on most streaming platforms!