Excelling Students Celebrated at Academic Awards Night
Image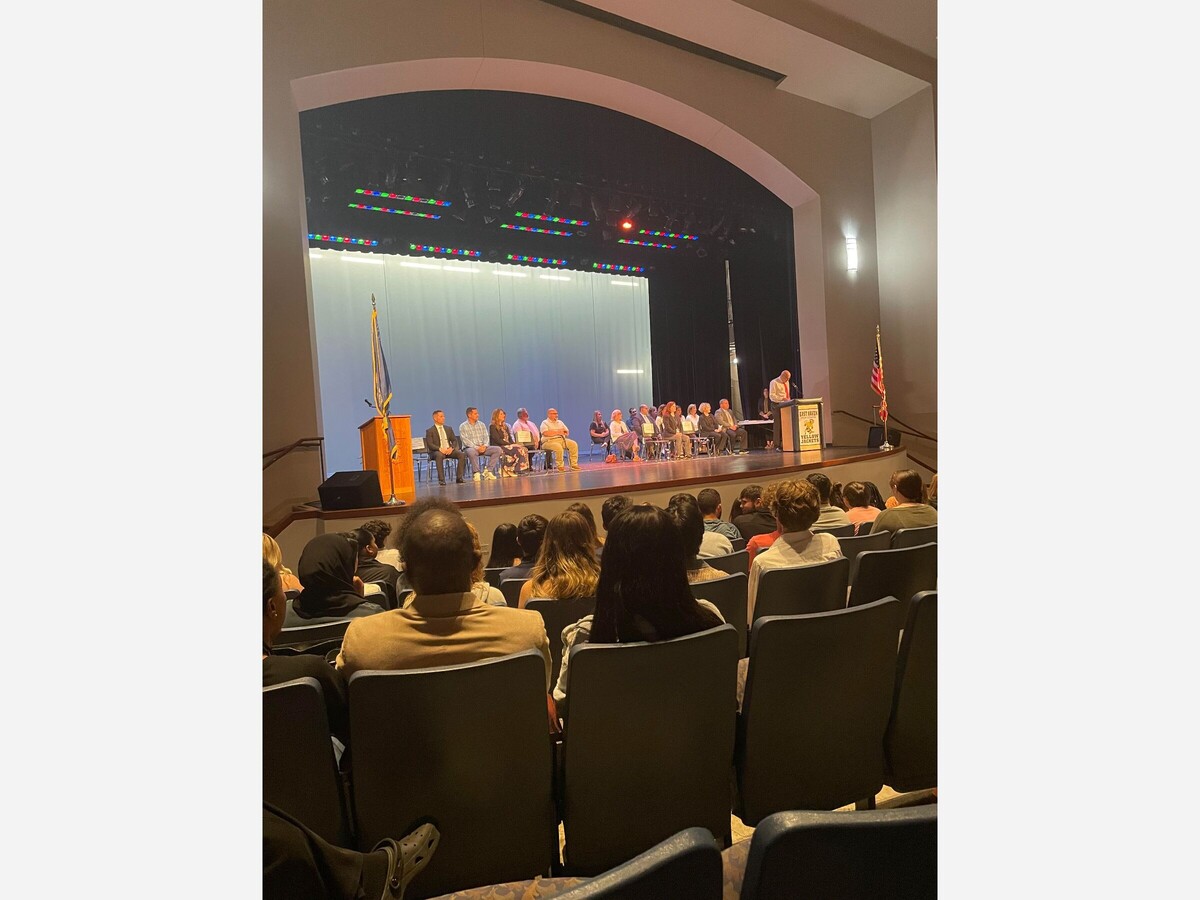 On Wednesday, May 31st at 6:30 p.m. Academic Awards Night was hosted for students at EHHS in the auditorium. Academic awards night is an event for students to be recognized for academic excellence. Principal Vincent DeNuzzo states, "We have a set of picking students for every course that we teach here to receive an award for academic excellence." It's been a long-standing tradition since Mr. DeNuzzo was a student at EHHS and is hosted by the school's administration and assistant principal Amy Farrotti, the master of ceremonies. The awards are handed out by instructional leaders, Mr. DeNuzzo, or Assistant Principal Anthony Russell.
Students are not chosen for awards based on the highest grade or having the highest GPA, it's based on students who have taken more initiative in the class. Students are chosen by teachers who show strong work ethic, growth and improvement, and strong participation in class. Math instructional leader Ms. Jennifer Bauer states, "All the teachers for one subject get together and talk about who they thought deserves it the most in their class, share the traits of their candidates, and look for students who work really well." She really enjoys seeing the students proud and all dressed up, and the parents are there. English instructional leader Mrs. Lisa Veleas says, "I think academic awards night is one of the nicest nights we have all year, it's about celebrating the best in our students, the hard work the kids do all year that they don't feel isn't always recognized enough, I think it's wonderful because it celebrates kids in every class across the building, it's not just the top five students in the class, it's the students that excel in the class. It's wonderful to see kids be recognized in that way, and also nice to see everyone show up dressed up and feel like a celebration." Mr. DeNuzzo says it's one of his favorite nights of the year that celebrates a long hard year of teaching and learning and wants to see students go into the summertime feeling good about themselves and about what they accomplished.
The evening of the Academic awards was full of cheering and applauding. There were many students who were dressed up in suits and dresses. Although there were many students' names that were recognized for an award but didn't attend the event. 
Congrats to all students who received awards!